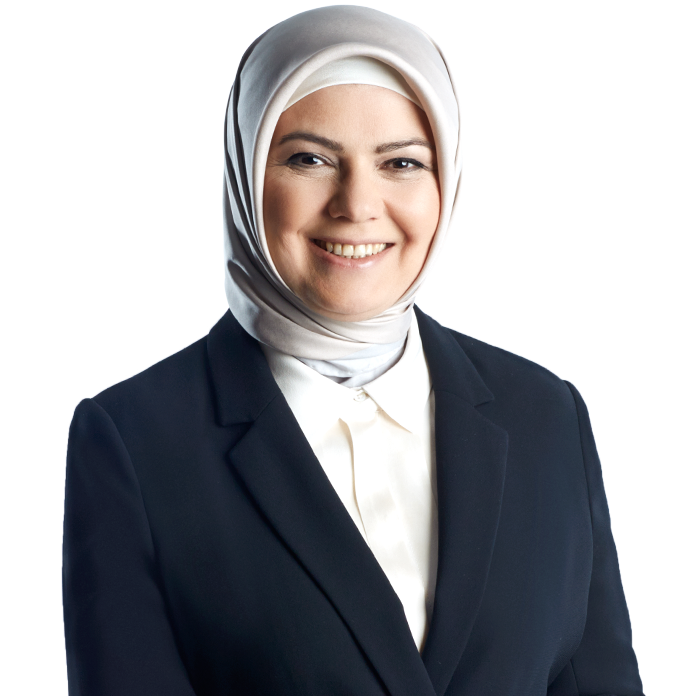 Born in Kayseri in 1963, Ayşe Böhürler is a journalism and public relations graduate of Istanbul University. She worked as an editor in the women and education sections of İzlenim magazine between 1992-and 1994 and AKsiyon magazine between 1994 and 1995. She worked as a program manager, and producer-director at Kanal 7 between 1995-and 2007. She has worked on women's and human rights in national and international platforms together with non-governmental organizations. Between 2005 and 2008, she prepared a documentary series called Behind the Walls. "We British Muslim Women", "Mother Hayme", "From Orkhon Inscriptions to Nobel", "A Life Dedicated to the Book / Ali Emiri Efendi" were among the documentaries she produced between 2009 and 2011. She has been producing documentaries and programs for her own company as an independent producer since 2007. Böhürler was a founding member of the ruling Justice and Development (AK) Party, and served as a member of the AK Party's Central Decision and Executive Board between 2001-2012. She has two published books titled " Behind Walls/ Women in Muslim Countries" and "I Would Die If I Didn't Write."

Türkiye joined NATO to survive and will leave it to thrive when time is right

Are we on the verge of a global hot war?

Biden has just been dealt another blow by the Supreme Court

Ayvaz Dede: A legendary figure who spread Islam in Bosnia

Is Türkiye on the verge of a revolution in mining?

What more could have Türkiye achieved in Madrid?