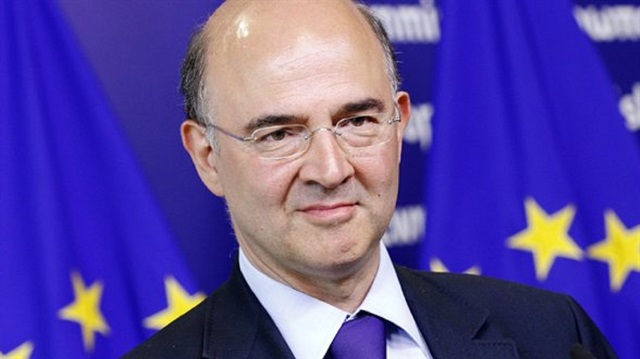 Confidence in the Greek economy is being restored, the European commissioner for economic and financial affairs said on Tuesday morning.
Talking to the press during a visit in Athens, Pierre Moscovici said Greece needed to "keep up the good work", adding that the country's creditors, also, have to respect the debt relief measures agreed upon at the latest Eurogroup meeting.
Athens is at a "turning point due to several important and very positive developments," he said. However, Greece "must continue its reform efforts and implement the austerity measures it agreed on," he added.
"It's like being on a bicycle, we need to keep on pedaling. That's the case for Europe as a whole," the commissioner told journalists. "If we stop, the bicycle will fall."
Moscovici's visit in Athens comes the same day that Greece returns to the bond market after a three-year absence, a move the commissioner viewed as "positive", adding that he had faith the country would conclude its bailout program next year.
Moscovici is also expected to meet Prime Minister Alexis Tsipras, Finance Minister Euclid Tsakalotos and Bank of Greece Governor Yannis Stournaras.