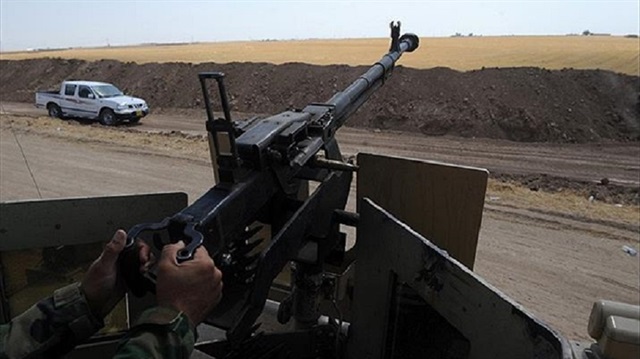 Iraqi forces on Wednesday captured the third neighborhood of the northern Tal Afar district as part of an ongoing campaign to rid the area of Daesh terrorists, according to an Iraqi army commander.
In a statement, General Abul-Amir Yarullah, operation commander, said army forces and the Hashd al-Shaabi (a Shia fighting force incorporated into the army last year) had successfully "liberated" Tal Afar's eastern Al-Tanak neighborhood.
The development comes within the context of an ongoing army campaign -- launched on Sunday -- to recapture the majority-Turkmen district, which was overrun by Daesh terrorists in 2014 along with large territories in northern and western Iraq.
In a related development, Police Lieutenant Khaled al-Naseri told Anadolu Agency that Iraqi forces now hold "more than 70 percent" of Tal Afar's southwestern Al-Jazeera neighborhood.
Daesh's latest territorial losses have been accompanied by casualties on both sides.
According to Army Lieutenant-Colonel Zuhair al-Zahrawi, 13 Daesh militants were killed Wednesday by army artillery fire in Tal Afar's Al-Nasr and Saylo neighborhoods.
Three police officers and two soldiers were also killed when Daesh militants shelled the outskirts of the nearby Al-Nur neighborhood, al-Zahrawi said.
Since the operation to retake Tal Afar began, Iraqi military officials have announced the capture of several key villages on the district's outskirts.
Meanwhile, between 10,000 and 40,000 civilians still reside in Tal Afar and surrounding areas, according to UN estimates.
Daesh's self-proclaimed "caliphate" collapsed last month when the Iraqi army recaptured the strategic city of Mosul -- located some 80 kilometers east of Tal Afar -- following a nine-month campaign.