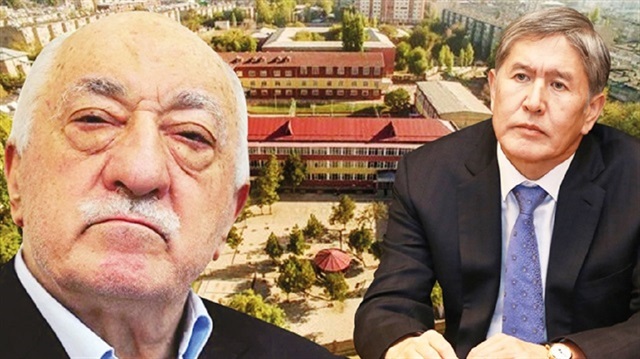 The Fetullah Terrorist Organization (FETÖ), which has infiltrated all Turkish state institutions, has also infiltrated the business, education, art and public institutions in Kyrgyzstan. Despite Turkey's warning Kyrgyzstan continues to tolerate FETÖ's activities.
Kyrgyz President Almazbek Atambayev has called claims that FETÖ is strong enough to conduct a coup in Kyrgyzstan as "absurd."
Atambayev has called President Recep Tayyip Erdoğan on five different occasions. In reaction to Atambayev's dismissive attitude toward FETÖ, Erdoğan did not take the calls.
Kyrgyzstan: FETÖ's headquarters in Central Asia
Kyrgyzstan has become the base for FETÖ in Central Asia. Ever since the day of the establishment of the Kyrgyzstan state, FETÖ has continued its activities in the country.
It is claimed that FETÖ has infiltrated the state administration, and that the terrorist organization can carry out its activities with key figures.
FETÖ has also been known to take advantage of the weaknesses of the state; through bribery, the terrorist organization appoints their members to positions as well as makes officials work for them.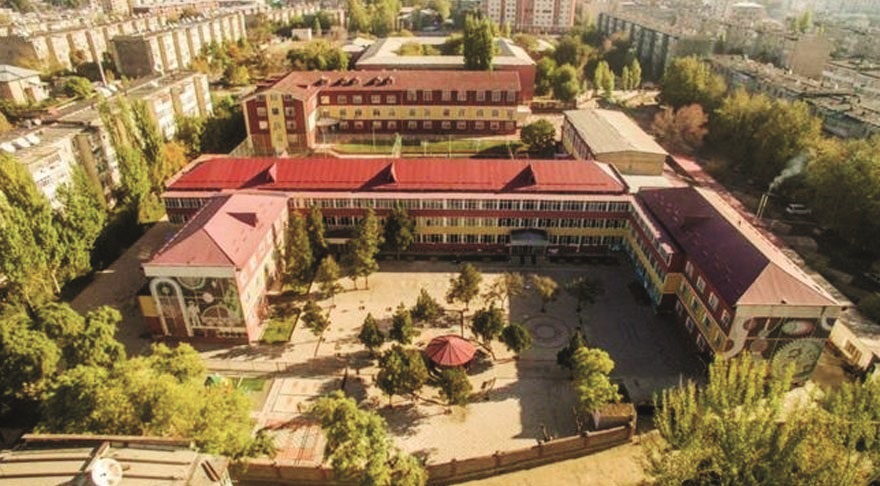 Educational activities continuing
Among the activities of FETÖ in Kyrgyzstan, education is one of the most important. Upon Turkey's pressure, FETÖ-affiliated schools were made to look as if they were taken over by the state.
The "Sebat" FETÖ umbrella organization was changed to "Sapat." However, education institutions allegedly taken over by the state continue to operate.
FETÖ members continue to remain active at the schools. The Kyrgyzstan administration took over the schools in order to prevent them from being transferred to Turkey.
FETÖ is known for its network comprised of hundreds of schools around the world.
Infiltrated the arts community
It is also stated that FETÖ has penetrated the Kyrgyz art community. FETÖ has established a production company and is in close cooperation with half of the artists in the country.
Performers linked to FETÖ are able to give concerts and feature in films. Those who do not share an affiliation to FETÖ are threatened and placed under pressure. FETÖ's Kyrgyz artists wrote a poem for FETÖ ringleader Fetullah Gülen after the July 15 coup attempt in Turkey.
Jalilov swore allegiance to Gülen
The Young Businessmen's Association (JIA) is made up entirely of Kyrgyz FETÖ members. The association is run by political scientist and international relations specialist İskender Ormon Uuli.
Former President of Religious Affairs of Kyrgyzstan Chubak Kaji Jalilov has a large following in Kyrgyzstan. FETÖ terrorist Uuli recently took Jalilov to visit Gülen.
After returning from Pennsylvania, Jalilov praised Gülen, saying: "I wish I had been the student of Gülen. I used to count myself among the great scholars. When I saw him, I wanted to be his student."
Media infiltration
FETÖ also has a media structure in Kyrgyzstan. Propaganda and perception operations were being carried out through newspapers and media, which they called the "Zaman Newspaper." When Zaman closed, FETÖ opened a website called "7/24." FETÖ also operates a radio station titled "Maral FM."
The terrorist organization, which has placed its members in the police force in Turkey, is said to have infiltrated the police force in Kyrgyzstan. FETÖ places students in the Kyrgyz Police Academy annually.
Showdown with Erdoğan
President Atambayev's statements following Turkey's July 15 coup attempt garnered a reaction. Atambayev, who calls Erdoğan "Brother Tayyip," described the assertions that FETÖ could conduct a coup in Kyrgyzstan as "absurd."
Crypto schools
There are now 41 FETÖ schools in Kyrgyzstan. The terrorist organization continues to construct new schools, and another campus is currently under construction.
FETÖ has also opened crypto schools, where it runs its activities covertly.
The school principal, teachers and students are made up of Kyrgyz locals, there are no Turks in the schools.
Families believe that they are sending their children to a Kyrgyz school. Some families withdrew their children from the schools following the coup attempt. Kyrgyz parents are waiting for the Maarif Foundation to open schools.
Maarif Foundation is supported by the Turkish state, and has done educational work across the globe.