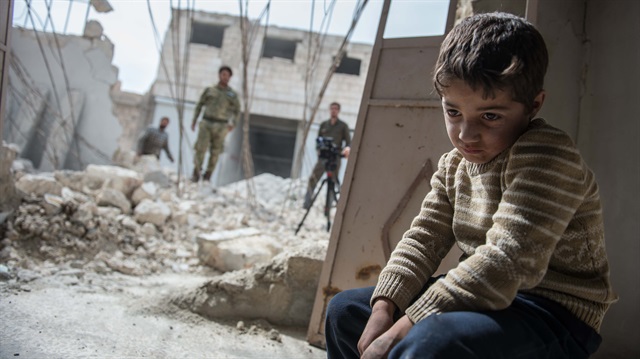 Over 800,000 children have been orphaned by the war raging in Syria since 2011, which has so far killed over a million civilians. Having lost both parents, part of these orphans had to spend this year's Eid al-Adha in orphanages inside Syria or in refuge countries such as Turkey and Jordan.
Seventeen percent of orphaned children unclaimed
In orphanages, 17 percent of the children, whose parents were either killed or arrested, are unclaimed and 43 percent of orphans live with their mothers in facilities run by aid foundations.
In seven years 24,799 children were killed
Following the intensified barrel bomb shelling against civilian populations, 24,799 children were killed between 2013 and May 2017.
According to reports, regions with the largest child fatalities were Damascus-Ghouta, Aleppo, Deir Ezzor and Raqqa.
Among orphans, 76 percent lost their fathers, while 24 percent suffered the loss of their mothers due to the raging war.
Turkey will help rebuild the region
A commission headed by deputy head of the Justice and Development (AK) Party and Istanbul parliamentarian Ravza Kavakcı Kan visited Jarabulus's Zoghara Camp after it was cleared from Daesh terrorists following the Euphrates Shield Operation.
On the visit Kan was accompanied by Justice and Development (AK) Part parliamentarian Ekrem Çelebi and Gaziantep's Metropolitan Municipality head Fatma Şahin as they crossed the border from Gaziantep's Karkamış town towards Jarabulus.
With Turkish flags in their hands, Syrian refugees warmly greeted the commission as Eid greetings were exchanged and gifts were distributed to the camp's children.
Ravza Kavakcı Kan conveyed Turkish President Recep Tayyip Erdoğan's greetings to the refugees.
Gaziantep Metropolitan Municipality head Fatma Şahin also said that Turkey will provide support in rebuilding the region after the Euphrates Shield operation was concluded.
Following the visit, the commission stopped by a number of towns and exchanged Eid greetings with locals.
Kan thanked the villagers for their hospitality and took a commemorative photo with the crowd before they embarked on their journey back.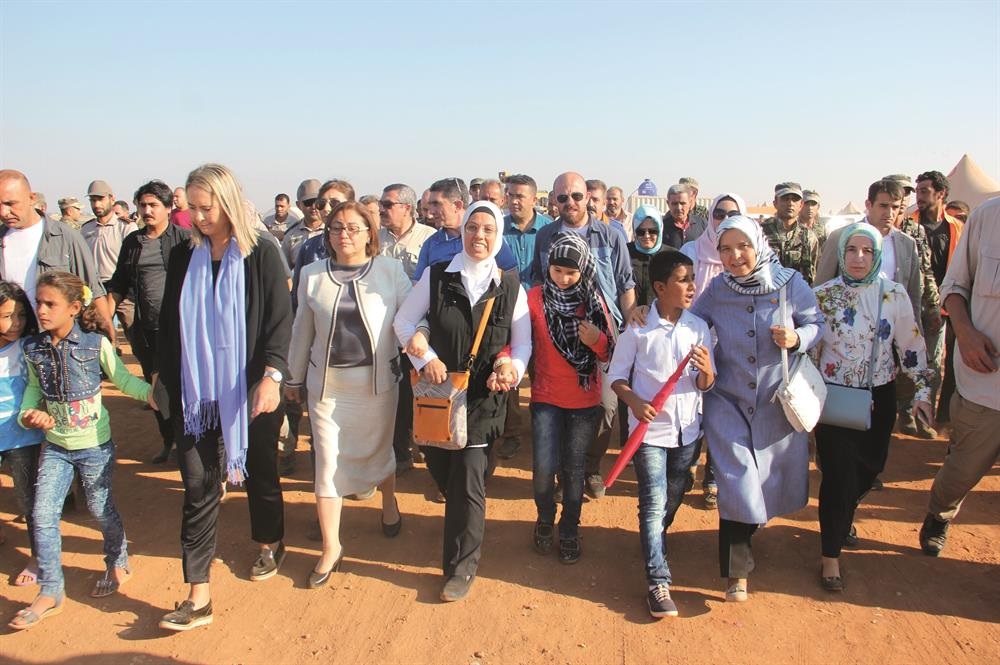 Bereaved orphans
Syrian orphans who lost one of their parents are facing hardships in orphanages located inside Syria or in refuge countries such as Jordan and Turkey. Forty-three percent of Syrian children who were orphaned by the raging war live with their mothers in orphanages.