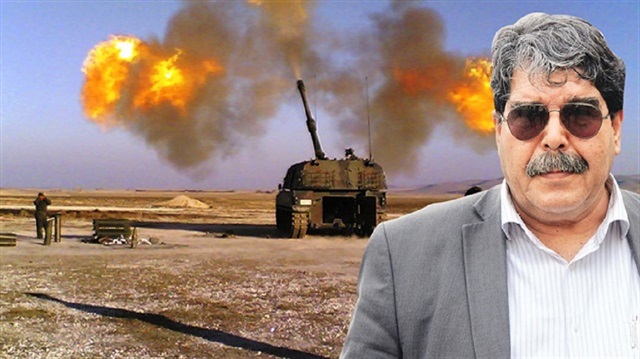 The Turkish Armed Forces (TAF) targeted PYD/YPG sites in Syria's Afrin with howitzers. President Recep Tayyip Erdoğan had warned that Turkey would not hesitate to take action against the YPG in Syria.
While terrorist targets in the region were obliterated, the ringleader of the terrorist organization delivered a statement.
The PYD ringleader Salih Müslim, who called on Russia, said the terrorist organization wanted to cooperate in Afrin.
"Afrin is under artillery fire every day. Russia should establish a base here and cooperate with us," he said.
Ankara classifies the YPG as an extension of the Kurdistan Workers Party (PKK), which is considered a terrorist organization by Turkey, the United States and the European Union.
The PKK has been conducting armed violence in the southeastern part of Turkey since 1984. More than 40,000 people, mostly civilians, have been killed in the three-decade long conflict.