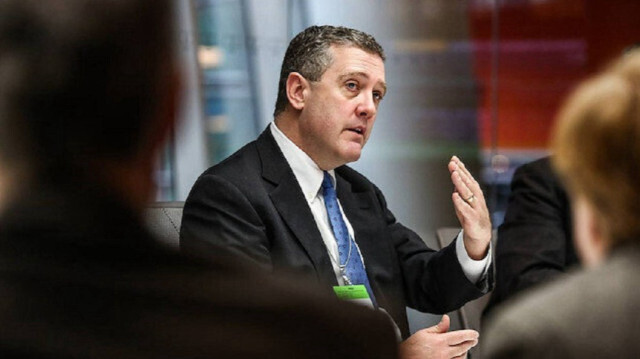 St. Louis Fed President James Bullard
St. Louis Fed President James Bullard said Friday US regulators are ready to take more action amid the sudden demise of multiple banks in the US.
"Regulatory authorities stand ready to take additional action as necessary," he said during his presentation titled 'Financial Stress and the Current Macroeconomic Outlook' to non-profit investor-supported organization Greater St. Louis Inc.
Bullard said financial stress has been on the rise in recent days, while macroprudential policy response has been "swift and appropriate" amid the closing of three US banks -- Signature, Silvergate and Silicon Valley -- and the sale of Credit Suisse to UBS with Swiss government assistance.
About the Fed's monetary tightening and rates hikes, he said "inflation remains too high, but it has declined recently."
"Continued appropriate macroprudential policy can contain financial stress, while appropriate monetary policy can continue to put downward pressure on inflation," he added.
Despite US banks facing serious financial turmoil, the Fed raised its benchmark interest rate Wednesday by another 25 basis points, carrying the federal funds rate to between 4.75% and 5% – the highest since May 2006.
2 ay önce