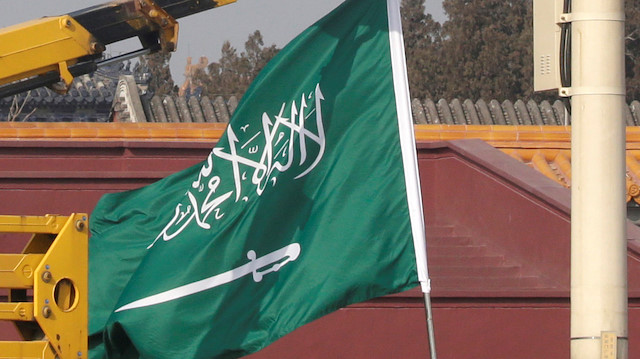 Saudi Arabia plans to end contracts with foreign companies whose regional headquarters are not located in the Kingdom, effective January 2024, the Saudi Press Agency (SPA) said in a statement.
"The cessation will include agencies, institutions and funds owned by the government," it said.
"The decision aims to create more jobs, limit economic leakage, increase spending efficiency and guarantee that the main goods and services purchased by the different government agencies are made in the Kingdom," according to the SPA.
Saudi Arabia, the region's largest economy and the world's largest oil exporter, is attempting to reinvigorate its Vision 2030 economic plan -- a strategy to diversify its oil-dependent economy.
Saudi Minister of Investment Khaled Al-Falih tweeted praise for the decision. "The decision will be reflected positively in the forms of creating thousands of jobs for citizens, transferring expertise, and localizing knowledge, as well as contributing to the development of local content and attracting more investments for the Kingdom," he said.
Economic analyst Hosam Alsaeedi said it is intended to "transform Riyadh into a commercial and financial center for foreign companies which consequently attract greater foreign investments and create more economic movement in the country."
"This decision will reduce the exit of foreign capital from Saudi Arabia to other regional countries, and encourage companies to settle in Saudi Arabia instead of their temporary presence," he told Anadolu Agency.
Riyadh previously launched the Invest Saudi initiative to promote investment and business opportunities in the Kingdom by providing tax breaks and other incentives for multinational companies.
-Competitive neighbors
While the move may attract foreign investment and create jobs, it may face local and regional challenges from neighboring countries.
The decision comes two weeks after the Ministry of Investment announced 24 international companies, including Deloitte, Bechtel and PepsiCo, signed agreements to establish their main regional offices in Riyadh, as part of the Attracting Global Headquarters" program, according to SPA.
But some of the firms already have headquarters in Dubai and sub-offices in the Kingdom. That forces companies to make a critical decision between Saudi Arabia and the United Arab Emirates (UAE), or they might just rename offices in Saudi as regional headquarters while maintaining a presence in Dubai.
Large companies with large investment partnerships with Saudi Arabia will be "forced to work from within Saudi Arabia, which may require them to leave other regional countries, including the UAE," Alsaeedi said.
Competing with neighboring countries like the UAE, the region's commercial and financial capital is surely not going to be easy.
Dubai's former Finance Chief Nasser al-Shaikh described Riyadh's move as contradicting the principles of a unified Gulf market.
"Global experiences and history have proven that forced attraction is not sustainable," he tweeted following the Saudi announcement.
Listing important factors for headquarter selection such as business environment, quality of life, level of services, litigation procedures and tax advantages, al-Shaikh argued that "Saudi Arabia's ambitious plan in these areas is a sufficient attraction without any need to wave the stick."
Similarly, Emirati political science professor Abdulkhaleq Abdulla challenged the Saudi decision to attract transcontinental companies and compared advantages provided by its huge competitive Dubai.
"Transcontinental companies and banks that have taken Dubai-based headquarters for 30 years to run their operations and branches in 50 countries from India to Morocco and from Turkey to Nigeria, they chose Dubai alone because of the quality of life, competitive advantages, a legislative and social environment, and a unique infrastructure, and that they will not leave it," he tweeted.
"Dubai is the most globalized Arab city and linked to the global financial, logistical and trade system and it will remain so until further notice," he added.
Because regional competitors likely know each other and are always seeking more advantages, a high potential for collusion may exist.
In this case, Alsaeedi expects "other regional countries may take similar measures," which creates multiple competitors vying for the same piece of the pie and harming each other.
"Although new measures are limited to the government contracts, the potential risk of enforcing new measures on the private sectors is still high which may hinder any future plans for new market entries," he added.
Dhahi Khalfan Tamim, deputy chief of Police and General Security in Dubai, in a series of tweets criticized the Saudi decision and its potential negative effects on regional economics.
"Dubai is no longer a regional site on the trade map, but an international site, 75% of its imports are re-exported to countries around the world," he tweeted.
"The decision to oblige international companies to either open regional offices in the Kingdom or get boycotted may harm other Gulf states that are much weaker economically than the Emirates. UAE is fine," he noted. "The Dubai trade route is not limited to the Gulf region, which is considered as its smallest market, but its trade movement is global."
-Global concerns
The Saudi's struggle from low oil prices and high unemployment rates caused by the coronavirus pandemic have pushed it to adopt unpopular austerity measures and start looking for solutions from abroad.
Google announced a plan in late 2020 to establish a new Google Cloud region in Saudi Arabia, in partnership with the Saudi Aramco Development Company, a subsidiary of the Kingdom's oil giant Aramco.
However, rights groups have raised concerns about placing millions of users' personal information under the jurisdiction of a government with a longstanding record of surveillance.
Additionally, in January, Wall Street executives were accused by rights groups of "enabling a brutal government" by participating in Saudi Arabia's Future Investment Initiative (FII) after many companies boycotted the conference because of the killing of Saudi journalist Jamal Khashoggi.