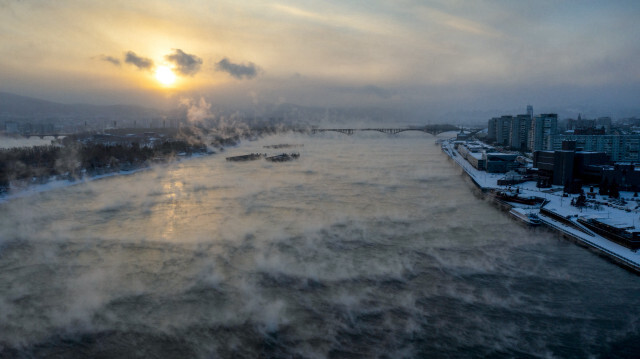 Global hydroelectric power capacity grew to the highest level since 2015, reaching close to 34,000 megawatts, according to the latest International Hydropower Association's (IHA) report.
The need for reliable and sustainable electricity and the shift to environmentally-friendly sources by countries hoping to hit their carbon emission targets led to an increase in hydropower installed capacity.
Global hydropower capacity additions started to fall in 2015, declining to as low as 15,600 megawatts in 2019, with last year recording the largest capacity additions in eight years.
China contributed the most to capacity expansion last year, at 23,811 megawatts. Laos came in second with 1,100 megawatts, followed by Canada with 1,012 megawatts, Portugal with 998 megawatts and Switzerland with 900 megawatts.
The capacity increase of 34,000 megawatts, equivalent to 34 gigawatts (GW), also marked "the first time since 2016 that more than 30 GW of new capacity has been delivered," the IHA said in its 2023 World Hydropower Outlook.
Hydroelectric installed capacity worldwide reached 1.39 million megawatts in 2022. Of the total new capacity commissioned around the world, 10,500 megawatts consisted of pumped storage hydropower plants, while the remaining 23,500 megawatts came from hydroelectric power plants with dams.
China ranked first in the world in installed hydropower capacity as of the end of 2022, with 415,000 megawatts, followed by Brazil with 110,000 megawatts and the US with 102,000 megawatts.
- Biggest capacity additions come from East Asia and the Pacific
Last year, East Asia and the Pacific experienced the largest growth in hydropower capacity. Boosted by 24,944 megawatts in new capacity additions, the region's total installed capacity reached 548,000 megawatts.
Europe added 2,712 megawatts of new installed power, of which 1,780 megawatts were derived from pumped storage hydropower plants. The total installed hydroelectric power in Europe reached 258,000 megawatts.
In North and Central America, installed capacity hit 1.14 million megawatts, with 1,011 megawatts of new installations. South America saw new capacity additions of 1,525 megawatts last year, which pushed the total to 180,000 megawatts of installed capacity in the region.
In Africa, total capacity stood at 40,000 megawatts, with 1,860 megawatts of capacity additions. Countries in South and Central Asia added 1,940 megawatts of new capacity in 2022. The region's total installed capacity reached 164,000 megawatts.
#
2023 World Hydropower Outlook
#
International Hydropower Association
6 ay önce