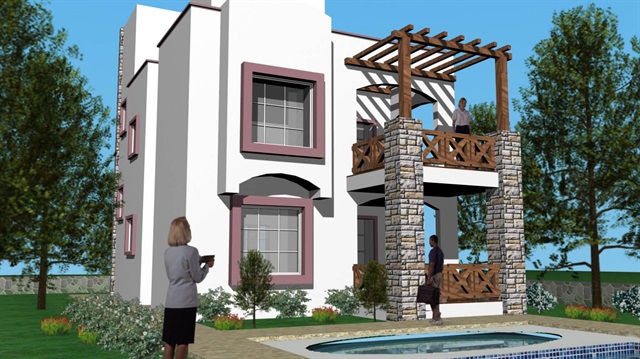 House sales rise 25% after six months down
House sales in Turkey rose by 25 percent annually in August, breaking the half yearly downwards spiral, according to Turkey's statistical authority on Thursday.
    In August 105,624 houses were sold compared to 84,480 which were traded in the same month last year, Turkstat reported on its website indicating a 25 percent increase in sales after a six-month long downwards trend since February.
    Additionally, the decline in mortgages in the past seven months halted this August. The number of mortgages given saw an annual rise of 12 percent  from  August 2013 with 31,559 to 35,338 this August.
    House sales in Turkey were in decline since the Central Bank of Turkey introduced sharp interest rate hikes at the end of January in order to stop the slide in value of the Turkish Lira against foreign currencies and address the increasing current account deficit.
    High interest rates increased the cost of buying a home as mortgages repayments became more costlier. Consequently, mortgage demand was lowered which suppressed house sales in the country.  
9 yıl önce