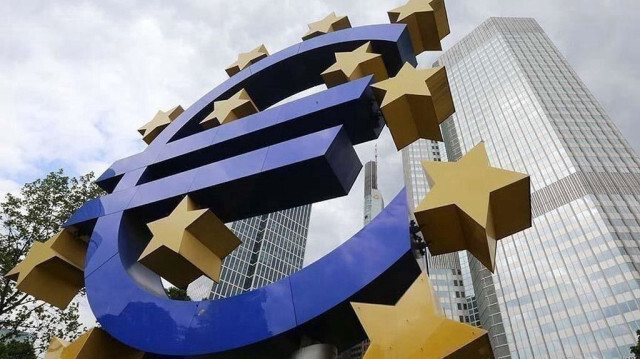 The prevailing inflation, which has reached its highest level in recent years, coupled with the consequences of the ongoing Russia-Ukraine conflict on the economic landscape, is influencing companies' choices to downsize their workforce in Europe.
The trend of workforce reduction has gained momentum since the start of this year, impacting a minimum of 140,000 individuals. Sectors such as telecommunications, information technology, automotive, and retail have been particularly affected by these layoffs.
Despite central banks' interest rate hikes, the persistently high and unconventional inflation amid worsening macroeconomic outlook is pushing more companies to speed up layoffs in order to reduce costs.
While the European Central Bank (ECB) has taken the fastest tightening step by raising interest rates by a total of 400 basis points since July 2022, the inflation rate reached 6.1% last month in the Eurozone.
The Bank of England, on the other hand, has been pursuing a tightening policy since December 2021, raising interest rates for the 12th consecutive time to 4.50%.
Although inflation in the UK decreased from 10.1% in March to 8.7% in April on an annual basis, it continues to remain stubborn.
The layoffs that have spread across almost all sectors since the beginning of this year include the recent decisions by Autoliv, a Sweden-based company, to lay off 8,000 employees.
Stora Enso, a Finnish paper and packaging manufacturer, will close four of its facilities in Europe and lay off 1,150 employees.
- Technology and telecommunications sector
Last month, UK-based telecommunications company Vodafone announced that it would lay off 11,000 people over the next three years to reduce costs and accelerate growth.
Vodafone has approximately 104,000 employees worldwide.
Germany, the UK, and Italy, which are Vodafone's largest and "worst-performing" markets, are expected to be the most affected countries by the layoffs. In March, Vodafone announced plans to lay off around 1,000 people in Italy and approximately 1,300 people in Germany.
BT, another UK-based telecommunications company, followed Vodafone's decision.
BT announced that it would separate from 40,000 to 55,000 employees by 2030 due to the increased digitization and the need for fewer workforce and cost reduction in its operations.
By 2030, the total employment of the British telecommunications giant will decrease from the current level of 130,000 to 75,000 to 90,000. This decrease means that the company will cut over 40% of its total workforce.
Telekom Italia plans to lay off 2,000 people in Italy through a voluntary early retirement program.
Stellantis, an automotive manufacturer that encompasses the brands Vauxhall, Peugeot, Citroen, Fiat, DS, Jeep, Alfa Romeo, Maserati, Abarth, and Fiat Professional, reached an agreement with unions in February to lay off 2,000 employees through voluntary redundancies in its operations in Italy.
Swedish group Volvo announced in March that it would restructure its bus production operations in Europe, resulting in the termination of 1,600 jobs.
Volvo Cars, on the other hand, announced at the beginning of this month that it would cut an additional 1,300 temporary positions in Sweden.
This number represents 6% of the company's workforce in its home country.
British food delivery company Deliveroo has announced that it will lay off 350 people, accounting for 9% of its workforce.
British supermarket group Sainsbury's, following its restructuring plan announced at the end of February that would affect around 2,000 jobs, has now announced that 300 people will be laid off.
Just Eat, an online food and delivery company headquartered in the UK, decided at the end of March to part ways with a total of 1,870 employees, including 1,700 couriers and 170 office workers.
- Industrial, chemical, and engineering sector
British cybersecurity firm Sophos announced in January that it would lay off 450 people globally.
German consumer goods company Henkel also laid off 2,000 people to cope with rising costs and low demand.
British retail chain Wilko plans to terminate the employment of 400 people.
Finnish elevator manufacturer Kone announced in January that it would reduce its staff by 1,000 people, including 150 in Finland.
Swedish steel producer stated that it is in discussions to terminate the employment of 850 out of approximately 4,700 employees in Finland due to weak demand in the construction sector.​​​​​​​
6 months ago