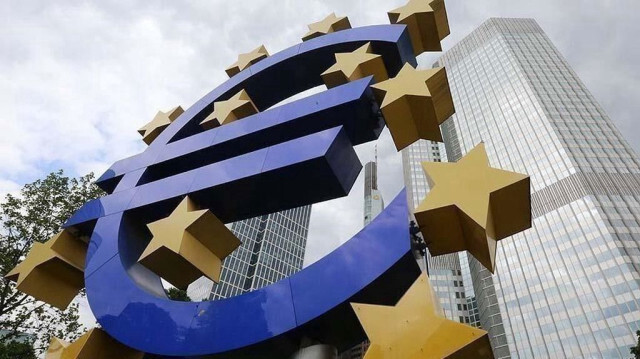 The Federal Reserve runs the risk of "unnecessarily" causing a recession in the US if it goes ahead with plans to further increase interest rates later this year, a top economist has warned.
In its latest meeting that concluded on Wednesday, the Fed kept the federal funds rate unchanged, the first time it was not hiked since January 2022.
After the meeting, however, Fed Chair Jerome Powell said "nearly all" voting members of the Federal Open Market Committee (FOMC) believe there is a need for more rate hikes in 2023 to bring down inflation.
For Mark Zandi, chief economist at Moody's Analytics, that approach could bode ill for the US.
"It is somewhat disconcerting that Chair Powell said 'nearly all' committee members believe more rate hikes will be necessary to rein in inflation," Zandi said in an email interview with Anadolu.
"He emphasized the imbalance in labor supply and demand for fueling inflation. This is largely a misdiagnosis, in my opinion," he added.
In a bid to tame inflation that soared to its highest level in more than four decades last summer, the Fed raised rates by 500 basis points in 10 meetings from March 2022 to May 2023.
In May, consumer inflation in the US stood at 4%, the lowest in over two years, dipping from 4.9% in April.
The figure also marked a significant decline from last June's 9.1%, which was the highest since November 1981.
The latest inflation numbers, however, are still higher than the Fed's aim of 2%, a target that both the FOMC and Powell have stressed numerous times.
Zandi emphasized that "inflation is moderating and will continue to do so."
"San Francisco Fed research also shows that wage growth isn't what's behind the current high inflation. If so, more rate hikes could cause a recession – unnecessarily," he said.
"Of course, Chair Powell may be playing a strategic game. Suggesting higher rates should keep a lid on stock prices and financial conditions broadly. Thus, reducing the need for further rate hikes."
- Rate hike skip due to weak US growth
Zandi's assessment is that the Fed's decision to skip an interest rate hike was grounded in the US economy's weak performance.
The US' real gross domestic product (GDP) has been growing below the economy's potential for more than a year, he said.
Real GDP increased at an annual rate of 1.3% in the first quarter of 2023, revised up from an initial reading of 1.1%, according to the US Commerce Department.
The annual gain for the fourth quarter of 2022 was 2.6%, while the year's overall figure was 2.1%, significantly lower than the 5.9% growth recorded in 2021.
Economists believe the slowdown has been mainly caused by the aggressive monetary tightening and interest rate hikes since March 2022.
Still, though, the central bank does not yet seem to be done with rate hikes.
The terminal rate – the peak where the Fed's federal funds rate is expected to climb before being trimmed – was revised up to 5.6% from the March level of 5.1%, according to the bank's latest projection materials released on Wednesday.
This gives the Fed room to make two more 25-point hikes in the four remaining meetings scheduled this year.
Its next two-day meeting will conclude on July 26, followed by Sept. 20, Nov. 1 and, finally, Dec. 13.
The probability of a rate hike of 25 basis points at the July meeting has remained above 64% since Powell's comments, according to the FedWatch Tool provided by the US-based Chicago Mercantile Exchange Group.
After its "hawkish skip" this week, as some analysts call it, the Fed now wants to wait and see how its unprecedented interest rate hikes – 500 basis points in less than 14 months – would affect the economy, employment, labor market and, most importantly, inflation.
6 months ago