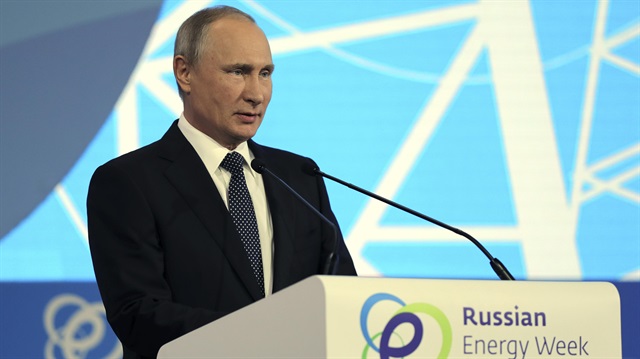 If the OPEC, non-OPEC oil production cut deal is extended beyond the March 2018 deadline, the agreement should be at least until the end of 2018, Russian President Vladimir Putin said Wednesday.
Russia is determined to work to mutually benefit OPEC countries while completely fulfilling its obligations under the oil production cut pact between OPEC and non-OPEC producers, Putin told the Russian Energy Week forum in Moscow.
He said the oil market was currently rebalancing, but asserted that energy demand would shift to the Asia-Pacific region amid the development of new markets over the next decade.
quot;Hydrocarbons will still have an important part to play in the global energy basket. There will be growth of fuel competition between the new sources and traditional energy sources,quot; he noted.
- Importance of new technology in energy market
Putin said that new technology would have an important role to play in the changing landscape of energy in the future with the developing global economy and ever increasing consumption levels.
He claimed that Russia's energy strategy was future oriented, but warned that not all countries were on an equal footing with technological advancements such as in smart electricity grids.
quot;We see the digitalization of energy technology, but there is a technological inequality with all partners on an equality basis that is a danger for the global economy,quot; he stressed.
He also urged for more collaboration in the oil industry. quot;We call on oil powers to focus efforts on increasing energy sustainability and to implement joint projects,quot; he said.
Russian Energy Week forum, in which Anadolu Agency is a media partner, runs from Oct. 3 to 7. Under the 'energy for global growth' agenda, the CEOs of major global and Russian energy companies will discuss the main challenges faced by the energy sector.