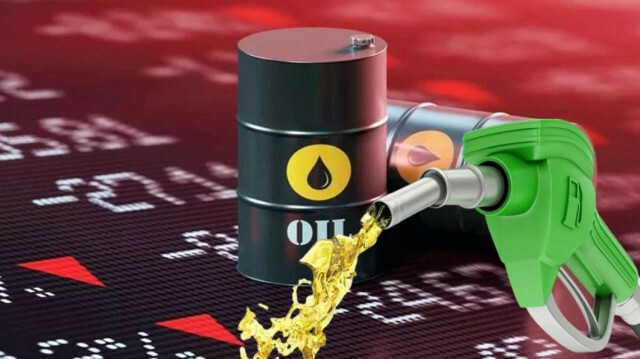 Early Friday trading saw significant oil price volatility due to conflicting supply and demand concerns stemming from the possibility of a global recession reducing oil demand and upcoming sanctions on Russian hydrocarbon exports disrupting oil supply while deepening the energy crisis.
International benchmark Brent crude traded at $92.28 per barrel at 09.09 a.m. local time (0609 GMT) for a 0.10% loss from the closing price of $92.38 a barrel in the previous trading session.
American benchmark West Texas Intermediate (WTI) was at $84.44 per barrel at the same time for a 0.08% decrease after the previous session closed at $84.51 a barrel.
Fears that the global recession will reduce oil demand continue to put downward pressure on prices.
These concerns increased after Federal Reserve Bank of Philadelphia President Patrick Harker signaled further interest rate hikes in the US.
"We are going to keep raising rates for a while," Harker said, amplifying market sentiment that the bank would increase interest rates by another 75 basis points at its meeting on Nov. 1-2.
Oil markets are also under unfolding supply pressure as EU sanctions on Russian oil and gas exports are set to begin on Dec. 5.
Under the sixth set of sanctions, EU leaders decided in early July to cut Russian oil imports by 90% by the end of the year.
The strategy calls for phasing out Russian crude oil shipments by Dec. 5 and refined product deliveries by Feb. 5.
Tight supply concerns intensified more after the OPEC group decided on Oct. 5 to cut production by 2 million barrels per day (bpd).
OPEC members, including the United Arab Emirates (UAE), Oman, and Algeria, have expressed support for the move to reduce output by 2 million bpd, despite US criticism of the UAE and Saudi Arabia, OPEC's de-facto leader.
A decline in US crude stocks that eased demand concerns supported price upticks, indicating a demand rebound in the country.
The Energy Information Administration reported on Wednesday that US commercial crude oil inventories fell by 1.7 million barrels to 437.4 million barrels during the week ending Oct. 14, compared to the market expectation of a 1.5 million-barrel increase.
Meanwhile, the US revealed plans to release more oil from its emergency oil reserves by the end of the year in a bid to combat high prices at the pump.
US President Joe Biden said 15 million barrels of oil would be offered from the Strategic Petroleum Reserve.
5 ay önce