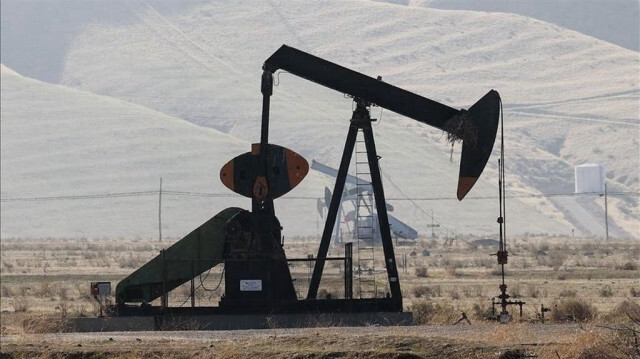 Oil prices increased on Friday with optimism surrounding an increase in energy demand in China and the weaker dollar index.
International benchmark Brent crude traded at $75.80 per barrel at 9.54 a.m. local time (0654 GMT), a 0.17% rise from the closing price of $75.67 a barrel in the previous trading session on Wednesday.
The American benchmark West Texas Intermediate (WTI) traded at the same time at $70.70 per barrel, up 0.11% from the previous session's close of $70.62 per barrel.
The expectation of a Chinese economic recovery, which some market participants predict would drive crude demand to record highs, was further buoyed by a series of interest rate reductions this week.
Also, China's oil refinery production reached record high levels with an increase of 15.4% in May compared to the same month last year. Analysts expect oil demand in the world's largest crude oil importer to continue to increase in the second half of the year.
Such positive economic growth statistics are fueling expectations of a spike in Chinese demand.
The US dollar index, which measures the value of the American dollar against a basket of currencies, including the Japanese yen, British pound, Canadian dollar, Swedish krona and Swiss franc, fell 0.05% to 101.668 early Friday.
This declining dollar is reflected in cheaper dollar-indexed crude for buyers holding other currencies, encouraging more trade and ultimately pushing prices higher.
Meanwhile, the possibility of further interest rate increases later in the year by the US Federal Reserve and other global central banks continues to weigh on oil prices.
#
West Texas Intermediate (WTI)
6 months ago