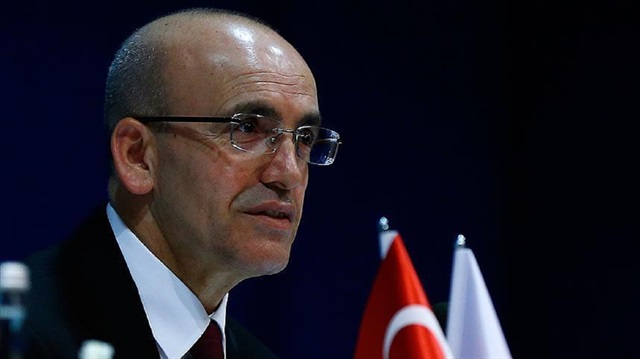 Turkey will carry out an important structural reform in the forex area, Turkish Deputy Prime Minister Mehmet Şimşek said on Wednesday.
Speaking at a conference in Istanbul, Şimşek said 25,000 Turkish firms have foreign exchange liabilities.
Of them, 23,000 have foreign exchange liabilities tallying $15 million and below, he added.
An important structural reform would soon be made in this area, Şimşek said.
He said that volatility is high in terms of finance markets and its basis should be analyzed.
"It's important to resist the shocks," he said, adding that contrary to the early 2000s, the current economy was facing problems such as inflation, unemployment and current deficit.
"Despite that, we are talking about an economy which has a bright future in the long-term," he said.
Şimşek said that the Turkish economy had faced several external shocks in the last 15 years and it could improve resistance with structural reforms against shocks.
"The global finance crisis affected everyone and it can be said that its effects are still being felt. The Eurozone debt crisis affected us much more than Brazil, China and Indonesia because the EU is our biggest trade partner.
"The geopolitical tension in the Middle East is a factor which pulls down Turkey. Especially the rise of a barbaric terrorist organization, Daesh, significantly affected Turkey direct and indirectly," Şimşek said.
As of Wednesday, he said, the U.S. treasury had only requested information about one Turkish bank.