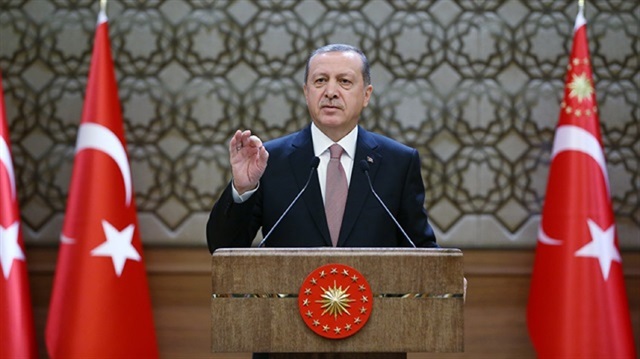 Turkish President Recep Tayyip Erdoğan on Tuesday at a power plant opening ceremony said that Turkey will develop nuclear energy even if some are circles uncomfortable with this.
"Now we are starting on nuclear energy. We will continue to develop nuclear energy whether you like it or not," he stated.
He also said that opposing nuclear plants is equivalent to saying that Turkey should continue to be dependent on foreign energy sources.
Turkey currently plans to build three nuclear power plants, including Akkuyu in Turkey's southern province of Mersin, set to start construction in early 2018 and go online in 2023, Energy and Natural Resources Minister Berat Albayrak said on Monday.
Erdoğan also said: "The national energy and mining policies are the driving force for Turkey to reach its targets in the future."
The president also slammed people trying to hinder Turkey's energy investments.
"Some make a special effort to sabotage our energy initiatives. They identify bloody-minded terrorists as 'ecology experts'," said Erdoğan, disparaging the label.