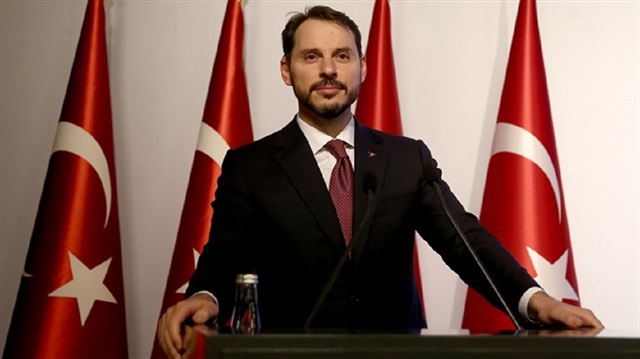 Turkey's Treasury and Finance Minister Berat Albayrak
Turkey's new economic program based on three fundamental grounds -- stabilization, discipline and transformation -- was introduced on Thursday.
Treasury and Finance Minister Berat Albayrak said the country will activate a comprehensive set of economic policies.
"Public Finance Transformation and Change Office has been established under the new economic program," Albayrak said.
"We will use all necessary policies and measures to overcome economic challenges.
"We expect a stabilization process for next year and 2020, so the new economic program aims a 2.3-percent economic growth in 2019," he added.
Albayrak said that the growth target of the Turkish economy is 3.8 percent this year.
"Our major intention is to support stabilization process with discipline in public finance," he said.
According to the new economic Medium Term Program (MTP), Turkey is targeting a 1.9-percent budget deficit to gross domestic product (GDP) ratio this year, and 1.7 percent in 2021.
On the transformation ground, the minister said that the main target is to focus on value-added areas which will increase the country's export volume and long term production capacity.
"You will see the most concrete example of this in investment projects that we will support," he added.
5 yıl önce