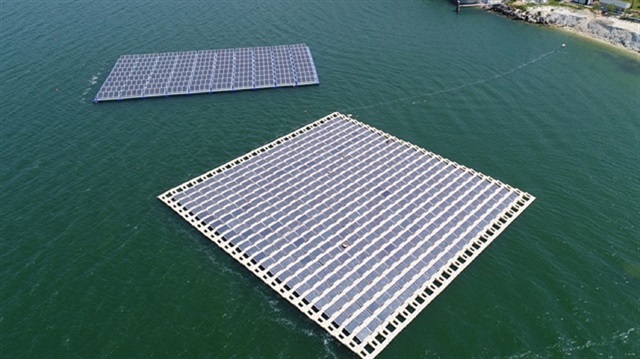 Istanbul's Metropolitan Municipality builds Turkey's first floating Solar Power Plant
Istanbul Enerji, a company of Istanbul's Metropolitan Municipality (IBB), and the Istanbul Water and Sewerage Administration, a subsidiary of the IBB, has activated Turkey's first floating solar power plant (SPP). The plant was built on Lake Büyükçekmece in Istanbul, one of the clean water resources, upon the instruction of IBB Mayor Kadir Topbaş.
It consists of 960 polycrystalline photovoltaic panels which each administer 260 watts. Corrosion-resistant products were used in panels and other materials in order to increase the durability of the plant.
The system insulates the surface of water bodies at 70 percent. Thus, water loss due to evaporation, one of the biggest problems in summertime, will decrease. Up to 210 tons of carbon dioxide emissions will also be prevented each year thanks to the SPP. Within the scope of R&D studies launched right after the facility was built, energy generation of float systems, water quality, and its effects on aquatic creatures and algae formation will be monitored.
With the floating SPPs that Istanbul Metropolitan Municipality plans to later build on Terkos and Ömerli dams, wide water basins and dams will be used to contribute to the growing demand of energy in Istanbul, and increase the share of energy generation of renewable resources.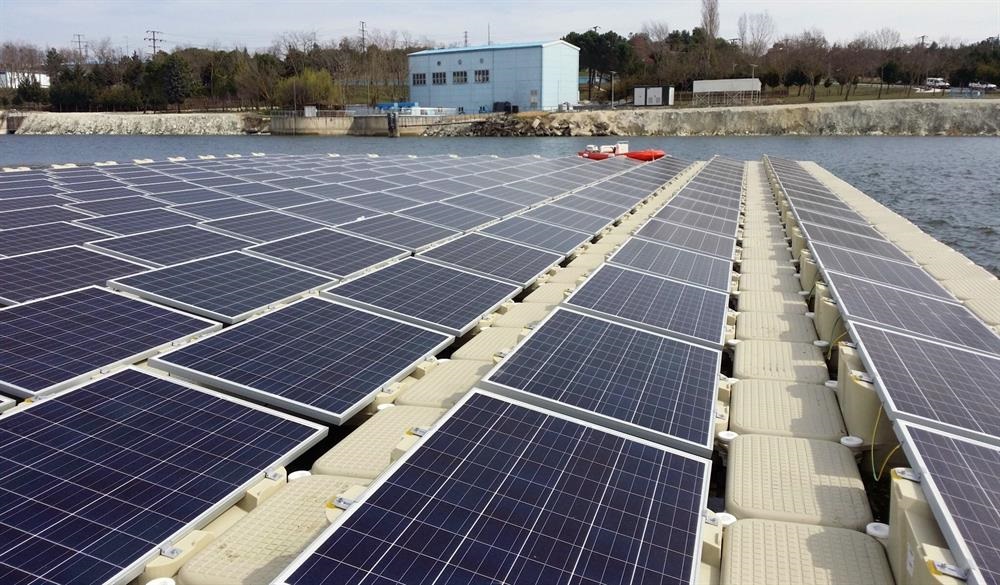 "We aim to generate 55 percent of energy that we consume"
The aim is to increase the energy generation range, and reduce dependence on foreign energy, IBB Secretary General Hayri Baraçlı said. "As the municipality, we aim to generate our own energy, and increase sustainability in energy generation using renewable energy resources," Baraçlı added.
Pointing out that the Ministry of Energy and Natural Resources produces vision projects in order to reduce foreign dependency in Turkey's energy, "As IBB, we actualized this project to contribute to this vision. Our objective is to generate 55 percent of the energy that we will consume in 2023," Baraçlı noted.
For the past 15 years, Turkey has had the highest demand of energy among OECD countries.
قبل٪ s