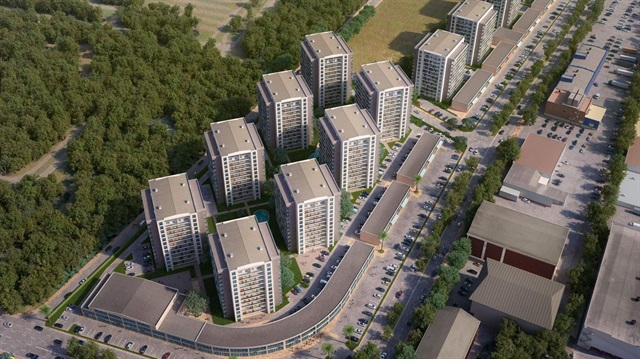 House sales in Turkey managed to surpass 2013's figures with a booming increase in the last five months of 2014 despite the market contracting near 10 percent in first half of the year, official data revealed on Friday.
Last year the number of home sales rose to 1.65 million with a 0.7 percent increase compared to previous year, according to data published by the Turkish Statistical Authority, Turkstat.
During the first seven months of 2014 house sales across Turkey declined by 9.7 percent year-on-year after the Central Bank introduced sharp interest rate hikes at the end of January in order to stop the slide in the value of the Turkish lira.
As high interest rates increased the cost of buying a home through mortgages, demand declined for houses.
However with the help of rate cuts introduced in last May, June and July and returning demand after two elections – one local and one presidential – sales jumped to levels which could more than offset the contraction seen in the first seven months of 2014.
Starting from July 2014, the housing market expanded for five months in a row, pushing overall sales above previous year numbers.
9 yıl önce