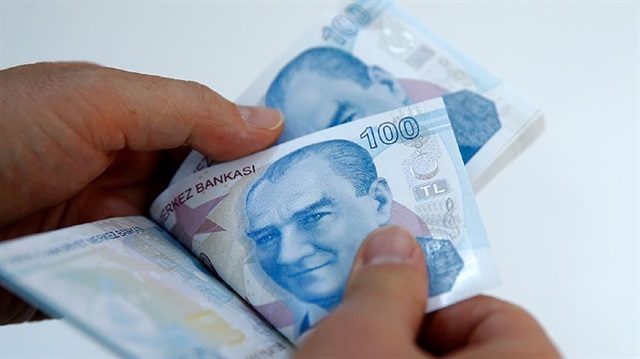 Turkey's growth momentum has led rating agencies to revise their growth forecasts over the last three months, leading analysts said on Thursday.
"Upward revisions should not be received as a surprise," Ziraat Bank economist Bora Tamer Yilmaz told Anadolu Agency exclusively.
Several international economic institutions, multinational financial firms, and global investment banks revised Turkey's forecast for 2017 after it posted 5 percent-plus growth over the first two quarters.
Turkey's economy grew 5.2 percent in the first quarter and 5.1 percent in the second quarter, according to the Turkish Statistical Institute (TurkStat).
Over the last 15 years, Turkey's annual growth rate has averaged 5.7 percent, Yilmaz pointed out.
"That's due to reform measures implemented liberalizing the Turkish economy. The better the institutions got during this period and more liberal the economy became, the better growth rates were achieved," he explained.
Yilmaz argued that Turkey's economic strength was ignored due to incidents in recent years, including the defeated coup attempt of last year.
"Now they started realizing that the government is implementing theoretically sound policies that keep Turkish growth rate in line with its potential and future prospects," he said.
Months of upwards revisions
Revisions of Turkey's growth forecasts began around the turn of the year, after Turkey's 2016 growth rate came in at 2.9 percent.
Enver Erkan, an analyst at KapitalFX, also said that previous forecasts of Turkey's growth rate had already needed upwards updates in light of its latest GDP growth.
Erkan stated that previous forecasts did not reflect the true state of the Turkish economy.
"As we know, many of these institutions are not very friendly towards some emerging countries, such as Turkey. These revisions can be considered a step forward for the confidence to Turkish economy's dynamics," he explained.
Erkan said market projections for the years to come are still too low.
"If proper steps could be taken to achieve structural reforms, GDP growth could be stronger and more sustainable. Structural measurements and reforms of the economic administration would play a crucial role in achieving longer-term economic goals," he added.
Banking giants Goldman Sachs and JPMorgan Chase firstly revised up 2017 growth estimates for the Turkish economy on March 31.
Goldman Sachs expects Turkey's economy to grow 2.3 percent, while JPMorgan Chase estimates a 2.6 percent expansion. Both banks previously projected 1.8 percent growth.
Goldman Sachs, in a report released in September, kept Turkey's growth forecast for this year unchanged at 5 percent, but added that it expects growth of around 7 percent in the third quarter.
Credit rating agency Moody's also reviewed its forecast for Turkish GDP growth, in April boosting its forecast for 2017 from 2.2 percent to 2.6 percent percent and for 2018, 2.7 percent to 2.9 percent.
The agency revised the country's growth forecast once again in August as Turkey's economy continued its recovery in the first half of 2017. Moody's raised its 2017 growth forecast from 2.6 percent to 3.7 percent and 2018 forecast to average 3.2 percent.
The World Bank was another international financial institution that revised Turkey's growth forecast. The bank, in June, projected Turkey's economy would expand 3.5 percent in 2017, up from an estimate of 3 percent in January.
"Turkey is projected to expand by 3.5 percent in 2017, supported by accommodative fiscal policy, and by 3.9 percent in 2018, up 0.4 percentage points from previous estimated for both years, as uncertainty abates, tourism recovers, and corporate balance sheets mend," the bank said.
Fitch also revised upward Turkey's forecast, pointing to the country's growth performance in the first two quarters. The credit rating agency, which in March anticipated the Turkish economy would grow 2.3 percent in 2017 and 1.3 percent in 2018, upped its forecast in June to 4.7 percent in 2017 and 4.1 percent next year.
Fitch, this month, again revised the 2017 growth forecast for Turkey's economy to 5.5 percent.
U.S.-based financial services firm Morgan Stanley last month also raised its forecast for Turkey's growth rate for this year from 3.3 percent to 4.3 percent.
Another U.S.-based multinational bank J.P. Morgan also revised its 2017 growth estimate for the Turkish economy, from 4.6 percent to 5.3 percent.
Japanese financial firm Nomura revised upwards Turkey's growth estimate for 2017 from 4.2 percent to 5.5 percent.
Just this Tuesday, the International Monetary Fund (IMF) upgraded its 2017 growth forecast for Turkey by 2.6 percentage points.
Growth in Turkey is also projected to speed up from 3.3 percent to 3.5 percent in 2018, according to the IMF report.