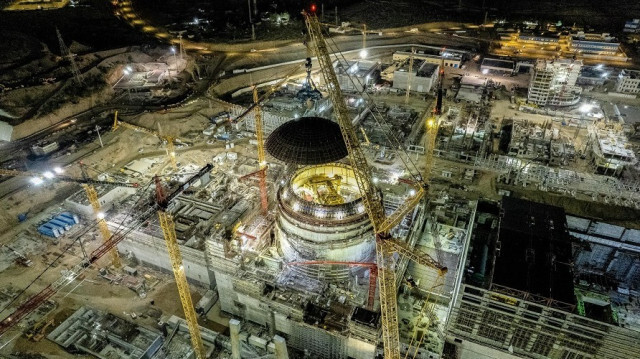 Akkuyu Nuclear Power Plant
Five years after breaking ground on the first unit of Türkiye's first nuclear power plant (NPP), Akkuyu, the country is now counting down the days to its operation.
With the delivery of the first fresh nuclear fuel to the plant site on April 27, the Akkuyu plant will become a nuclear power facility.
The plant's first unit is scheduled to begin operations this year, when the nation will commemorate the 100th anniversary of the republic. The remaining three units will be operational at a rate of one per year by the end of 2026.
Upon completion, the plant will have four VVER-1200 power reactors with a total installed capability of 4,800 megawatts.
It will generate 35 billion kilowatt-hours of electricity per year and meet about 10% of the country's power consumption.
The base load plant, which will have an estimated 60 years of service life with an extension of another 20 years, will produce carbon-free energy around the clock.
After the plant is fully operational, approximately 4,000 people are expected to be employed.
An intergovernmental agreement for the plant located in the southern province of Mersin was signed between Türkiye and Russia in May 2010. The plant's groundbreaking ceremony was held on April 3, 2018, after which construction started for the first unit.
Construction of the second unit began on April 8, 2020, and the first batch of concrete for the third unit was poured on March 10, 2021.
The site, which is considered one of the largest NPP construction sites in the world, entered its peak construction phase when the foundation was laid for the fourth and last unit on July 21, 2022.
#
Akkuyu Nuclear Power Plant(NPP)
6 ay önce