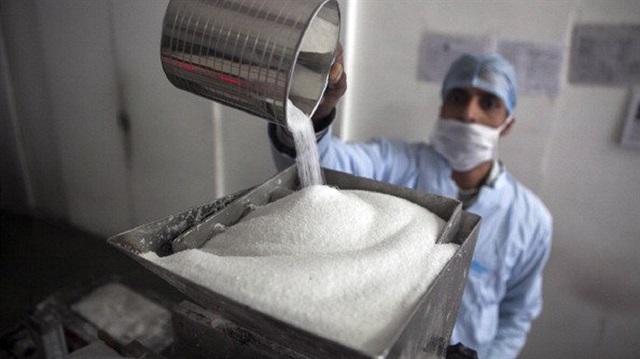 The United Arab Emirates and Saudi Arabia have stopped exports of white sugar to Qatar after the two states broke off relations with Doha, in the first sign that the diplomatic crisis is hitting food trade, trade sources said on Monday.
Qatar is dependent on the UAE and Saudi Arabia for its white sugar imports, which are estimated at less than 100,000 tonnes annually. Consumption is higher during the Muslim holy month of Ramadan, which is currently being observed.
Egypt to ban flights to and from Qatar as of Tuesday: civil aviation ministry
Following the severing of diplomatic ties announced earlier, Egypt will begin its ban on flights to and from Qatar on Tuesday at 6 am local time (0400 GMT), the Civil Aviation Ministry said on Monday .
Egyptian airspace will also be closed off to all flights originating from Qatar, the ministry said in a statement.
"The ministry has issued a decision to halt all flights between Egypt and Qatar and to close off Egyptian airspace to Qatari aircrafts that seek to land or pass through," the ministry said.
Saudi Arabia, Egypt, the UAE and Bahrain severed ties with Qatar on Monday, accusing it of supporting terrorism and opening up the worst rift in years among some of the most powerful states in the Arab world.
7 years ago