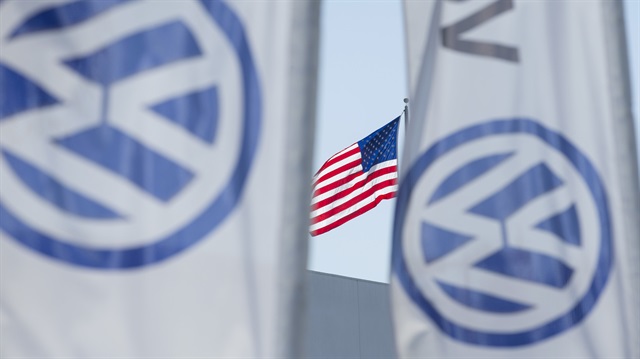 Volkswagen was ordered Friday to pay a $2.8 billion criminal fine for cheating emission tests on 580,000 vehicles in the U.S.
"This is a case of deliberate and massive fraud," U.S. District Judge Sean Cox said as he ordered the largest criminal fine for an automaker in the U.S. history.
In addition, Cox accepted a $4.3 billion plea agreement between the German automaker and the U.S. Justice Department that was reached in January.
The judge also placed Volkswagen on probation and federal oversight for the next three years, and urged the German government to prosecute those responsible in Volkswagen management for "damaging an iconic automobile company".
The company indicted six employees for conspiracy to defraud the U.S. and has so far fired 10 of its top executives in an internal investigation. CEO Martin Winterkorn resigned.

Volkswagen, separately, has reached civil settlements with American consumers and dealers who own the company's diesel vehicles with manipulative software.
The emissions scandal is expected to cost the company approximately $21 billion in the U.S. alone.
Around 11 million Volkswagen diesel vehicles around the world are estimated to have the manipulative software.