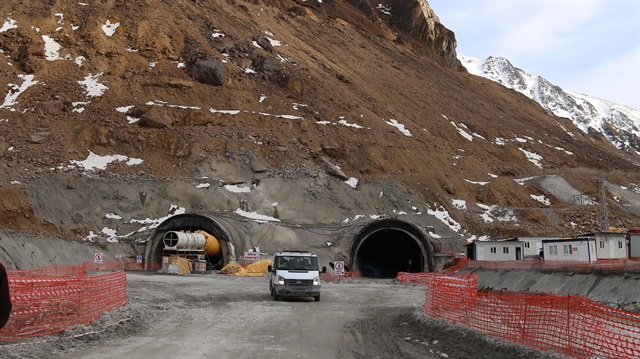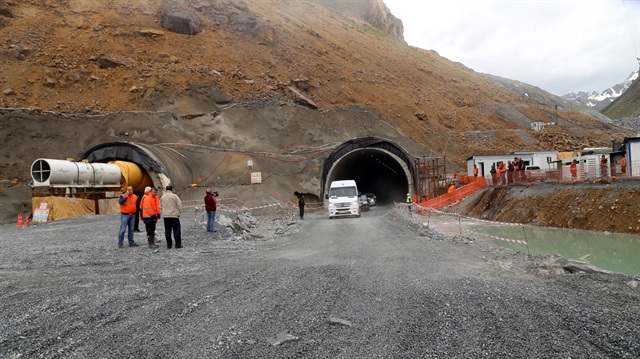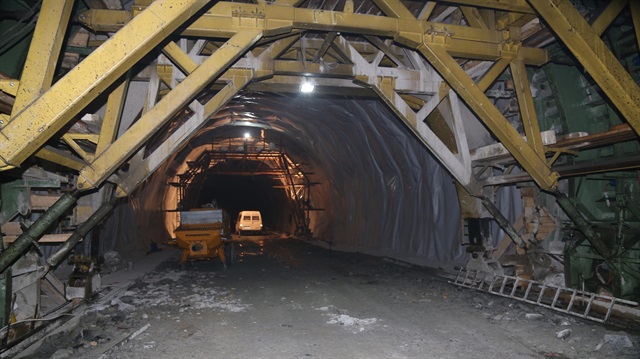 The construction of the world's second largest highway tunnel is continuing with full speed, as authorities hope the tunnel will be launched in 2016.

"The length of the twin tube Ovit Tunnel, one of the biggest investments of Turkey, will be approximately 30 kilometers with a single tube being 14.7 kilometers long," said Ersin Yazıcı, governor of Rize province.

During his visit to the construction site of the tunnel, which will pass under the 2.6-kilometer-high Mount Ovit, Yazıcı told reporters that the construction of 17.7 kilometers has already been completed and hoped that the entire tunnel construction would be finished before August next year.

The tunnel in the northeastern region of Turkey, is slated to connect the Black Sea Region to southeastern Anatolia, by passing through eastern Anatolian mountains.

The tunnel is expected to turn the Black Sea coast into a major port hub by accelerating land transport from Turkey's northern highland provinces to the eastern, southeastern provinces and all the way to Iran and Central Asia.

The groundbreaking and construction of the $500 million project, which will be the second largest highway twin tube tunnel after the 18.2 km-long Yamate Tunnel in Tokyo, Japan, began in May 2012.

After the project's completion, the travel time between the southeastern province of Mardin and the Black Sea province of Rize will drop to just 4.5 hours from the current 10-11 hours.

The tunnel will enable transport all year round between Rize and Erzurum. The current road, which passes over the rough mountainous terrain, is blocked during winters due to the risk of avalanches and heavy snow.