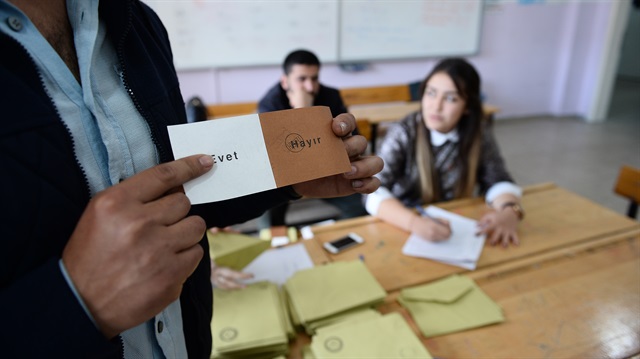 Voting in Turkey's historic constitutional referendum officially ended at 5:00 p.m. local time (1400GMT) on Sunday.
Voting ended in 32 of Turkey's eastern provinces an hour earlier at 4:00p.m. (1300GMT) because it began an hour earlier to account for daylight savings.
Approximately 55 million people were eligible to vote across 167,140 polling stations.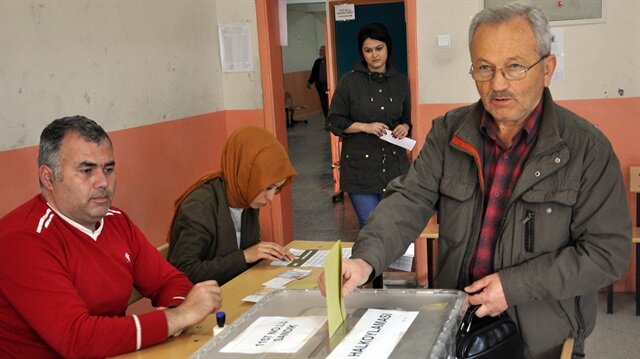 The result of the referendum will be announced later this evening.
Citizens were asked to vote 'yes' or 'no' on an 18-article constitutional reform bill that could transform the system from parliamentary to presidential.
Under the proposed changes, the position of prime minister and military commissions and courts will be abolished.
Mechanisms to investigate and monitor the president are also part of the proposed changes.
Other major changes include lowering the age of candidacy for Parliament from 25 to 18 and increasing the number of parliamentarians from 550 to 600, in order to better represent Turkey's growing population.
The reform bill was passed in January with 339 parliamentary votes in favor.