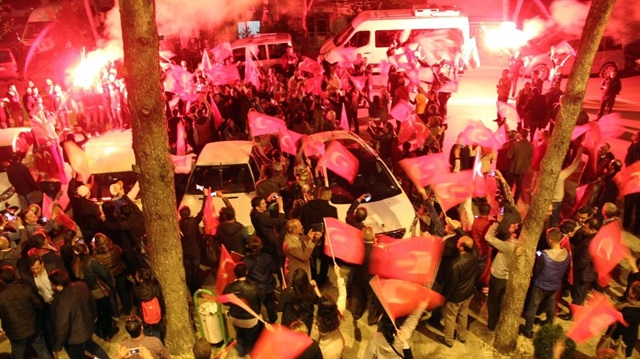 Celebrations have erupted as "Yes" voters take to the streets and squares across Turkey.
Citizens wave national flags and banners as early results for the landmark referendum place the "Yes" campaign in the lead.
A "Yes" vote will replace the current parliamentary system with a presidency and abolish the post of prime minister.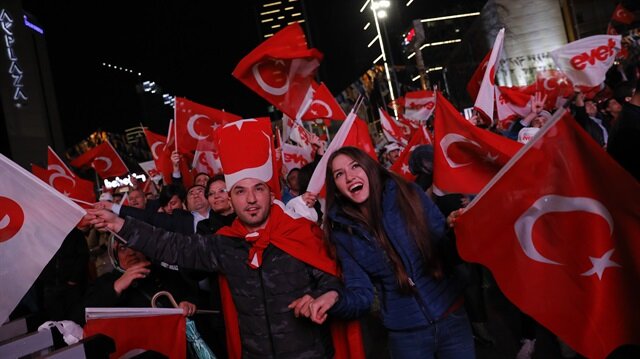 With 98.6% of ballot boxes counted, the "Yes" campaign is ahead at 51.3% or 24,734,963 votes. The "No" campaign has fallen behind with 48.7% or 23,460,681 votes.
The reform bill proposes 18 amendments, set to develop stability and growth in Turkey.
Approximately 55 million people were eligible to vote across 167,140 polling stations.