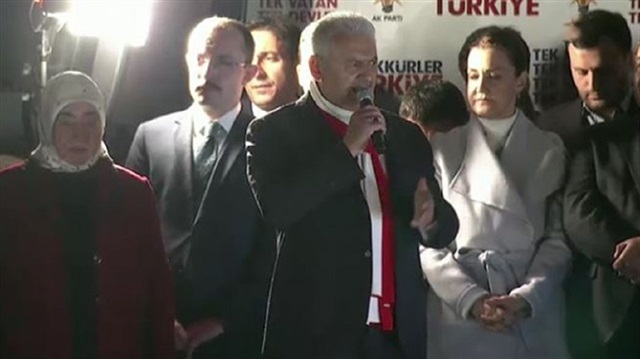 Prime Minister Binali Yıldırım addressed the Turkish public in Ankara following the nation's historic referendum.
"Turkey is opening a new page in its democratic history," said Yıldırım as he was cheered by the victory rally.
The prime minister also said, "The outcome of the vote is the best response to PKK terrorists and all foreign forces with animosity against Turkey."
"Democracy is our common value. Democracy is the value that unites us all, despite our differences," said Yıldırım.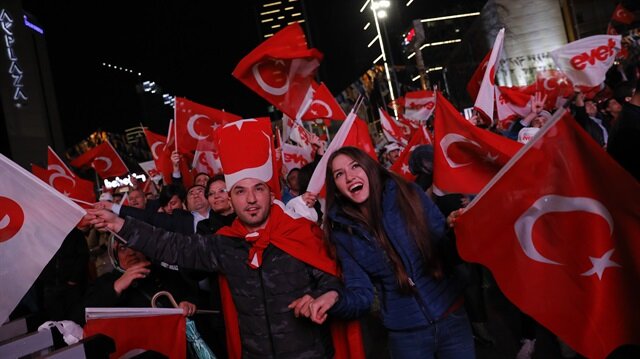 "The referendum result is the best response to those behind last July's coup attempt," he continued.
Unofficial sources put the "Yes" campaign ahead in the referendum results.
"'No' voters are of the same value as those who supported the constitutional changes," said the prime minister.
"There are no winners or losers in this referendum. Turkey has won. The people have won."
"It is time to unite. We are one nation."