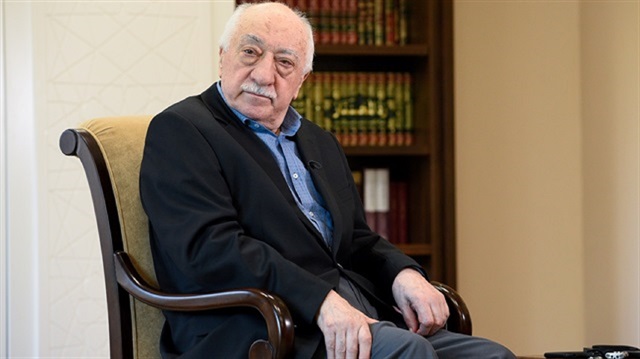 The Fetullah Terror Organization (FETÖ), whose television and radio channels in Turkey have been shut down in, maintains its propaganda through television broadcasts via a satellite in Europe.
Unable to conduct it propaganda in Turkey, FETÖ has chosen Germany for its television and radio broadcasting. The terrorist organization previously purchased "Mobility Channel," a channel that broadcasted cars using the abbreviation "MC." FETÖ has renamed it, and continues its propaganda as "Merih Channel."
Broadcasting from Germany
Beginning its broadcast at the beginning of 2015, MC TV had to stop its operations in November 2015 after the television channels linked to the organization were removed from Türksat. The channel this year has been reactivated in Germany, and has become the voice of the terrorist organization.
The center of broadcasting which is conducted through Eutelsat's Hotbird satellite is Hessen state, Germany. Broadcasting 24/7, the channel mostly televises the series of Samanyolu TV, which was shut down due to its connections to the terrorist organization.
FETÖ ringleader's speeches broadcasted
FETÖ ringleader Fetullah Gülen's speeches are frequently broadcasted on the channel, which has five short news bulletins. The channel, which promotes an affiliated magazine and so-called charity organization, has no other advertisements. FETÖ also has a radio channel, broadcasted from Europe under the same name.
The broadcasting quality of the channel is low and its YouTube broadcast is watched by few.
The fact that FETÖ has chosen Europe for its broadcasting is reminiscent of the Kurdistan Workers' Party (PKK) terrorist organization. PKK is also known with its long-maintained television broadcasting through European satellites under various names.
The PKK is listed as a terrorist organization by Turkey, the European Union and the United States.
The PKK has been conducting armed violence in the southeastern part of Turkey since 1984. More than 40,000 people, mostly civilians, have been killed in the three-decade long conflict.
Some of PKK's television channels in Europe were shut down by court order; or their broadcast was suspended by satellite companies. PKK has three channels broadcasting through Hotbird satellite, just like FETÖ's MC TV.
FETÖ terrorists are led by U.S.-based Fetullah Gülen, who orchestrated Turkey's July 15 coup attempt and is the mastermind behind a long-running campaign to overthrow the state through the infiltration of Turkish institutions, particularly the military, police and judiciary.
Since the failed coup, operations have been ongoing in the military, police and judiciary as well as in state institutions across the country to arrest suspects with alleged links to FETÖ.
The terrorist group is also known for its network comprised of hundreds of schools around the world.