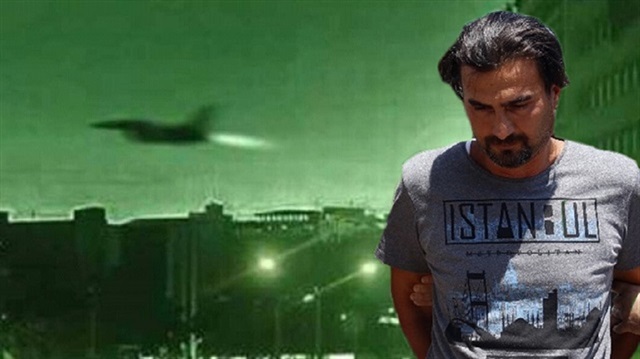 Fetullah Terrorist Organization (FETÖ) terrorist Ozcan Karacan, who was responsible for directing attack helicopters that bombed multiple institutions in Ankara during the July 15 coup attempt, was captured in Turkey's coastal town of Antalya on Wednesday with a false identity.
Karacan has been at large for 13 months, and was captured as a result of surveillance efforts in a counterterrorism operation.
Security forces were searching for Karacan on charges of "attempting to assassinate the President," "attempting to remove constitutional order" and "being a member of a terrorist organization."
In an attempt to disguise himself, FETÖ putschist Karacan grew his hair and beard. He was taken to an anti-terror branch following a health check, and will be taken to Turkey's capital, Ankara, by a special team.
Lt. Col. Özcan Karacan, who was the Attack Helicopter Battalion Commander on July 15, took control of the Land Aviation Command during the coup. Karacan is accused of directing attack helicopters to bomb locations where civilians had gathered.
Spine-chilling radio recordings of Karacan speaking to the pilots via radio is included in the investigation's evidence files.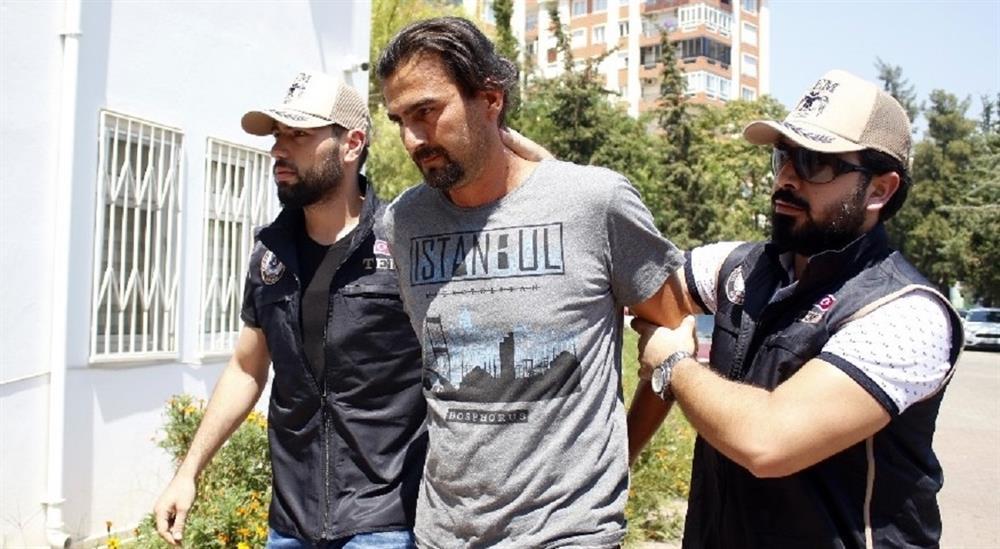 Karacan was recorded saying: "Civilians, soldiers, police, everyone is our enemy. Shoot indiscriminately."
A total of 249 people were martyred and more than 2,100 injured in the coup attempt perpetrated by FETÖ. The failed coup was organized by followers of U.S.-based Fetullah Gülen, who has pursued a long-running campaign to overthrow the government through supporters within the Turkish state, particularly the military, police and judiciary.
The conversation transcript between Karacan and the putschist pilots:
Özcan KARACAN: "(...)"
İlkay ATEŞ: "Yes, sir"
Özcan KARACAN: "(...) where on the road?"
İlkay ATEŞ: "We're continuing now, I'm above (...)"
Özcan KARACAN: "There's a cobra vehicle. Shoot at that if you can, and if you can't call someone else, or call (...)"
İlkay ATEŞ: "The guns don't work, where's the cobra?"
Özcan KARACAN: "There's one above the National Intelligence Agency (MİT), call that one"
İlkay ATEŞ: "Where's the vehicle, where can we find it?"
Rafet KALAYCI: "I'm above MİT"
Oğuz YALÇIN: "The Konya road, there's a police vehicle heading toward the Special Forces. The cobra, cobra vehicle is leaving. Stop it, stop it!"
"Shoot it"
Oğuz YALÇIN: "Shoot it, shoot it"
Rafet KALAYCI: "What cobra is this about, what cobra?"
Özcan KARACAN: "(...) I'm, if you have enough (...)"
Rafet KALAYCI: "What helicopter is this call about, which cobra?"
İlkay ATEŞ: "Ali Nero, my friend, apparently there's a cobra vehicle moving toward the Special Forces on the Konya road. That's the one we're going to strike. Alright mate, continue."
Rafet KALAYCI: "Nero (...)"
İlkay ATEŞ: "You continue at MİT"
Rafet KALAYCI: "We're continuing at MİT."
İlkay ATEŞ: "Ali, go to the Konya road.