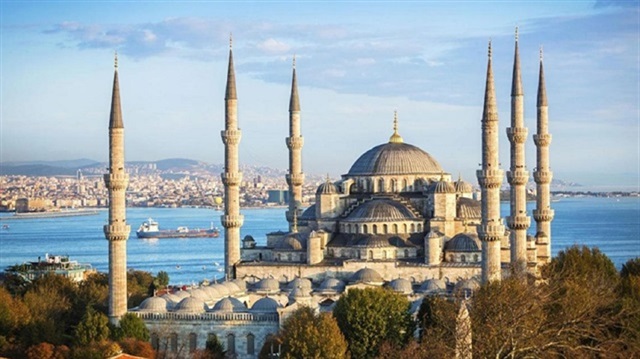 Turkey is preparing for a project which will make it the capital of knowledge of the Islamic community. Preparations for the International Islamic University, which has been on the agenda since 2015, will soon be completed. The university is scheduled to be opened by the 2019-2020 academic year.
EDUCATION IN THREE LANGUAGES
A model beyond those at Al-Ahzar University in Cairo or Umm Al-Qura University in Mecca will be determined for the university, and relevant studies have been initiated. Putschist Abdel Fattah el-Sisi's government in Egypt has long attempted to sabotage the religious education at Al-Azhar. The new university, based in Istanbul, will shift the axis in religious education here. The university will provide education in three languages: Arabic, Turkish and English. Professional foreign Islamic scholars will take office at the university, which will accept foreign students. More than 100 Islamic academicians, who took refuge in Turkey from Damascus and Aleppo due to the war in Syria, will contribute. These academicians will be employed at the university.
BATTLE AGAINST TERRORIST ORGANIZATIONS
The Islamic University, which will create a curriculum based on Islamic knowledge for the entire world, will battle organizations that exploit the religion, such as Daesh, the Fetullah Terrorist Organization (FETÖ), and Boko Haram, on an intellectual level and with its academic studies. Another objective of the International Islamic University will be to produce a solution for sectarian conflicts. Scholarly diplomacy studies are aimed to be carried out to this end.
TENS OF THOUSANDS OF STUDENTS TO STUDY
As well as Arabic language education, the university will give education on: the prophets, hadith (prophet sayings), Fiqh (Islamic jurisprudence) and Islamic law. It aims to attract tens of thousands of students across the Islamic community. After the university is established, a procedure will be initiated to ensure that foreign higher education systems recognize it. The university is scheduled to be opened by the 2019-2020 academic year. The university's primary objective is to fulfill the lack of religious officers across the world, and prevent the structuring of organizations that understates or misinterprets religion.
EXPERT RELIGIOUS OFFICERS TO BE RAISED
Undergraduate education will not be the only aim of the university. Thanks to institutes that will be established at the university, officers who are experts in their field will be raised. Each department will raise hundreds of religious officers who will serve Muslims around the world. This will pave the path for experts, and profound research.