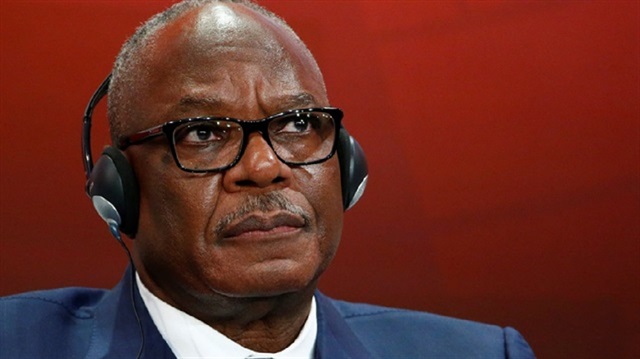 The Government of Mali has handed over all schools linked to the Fetullah terrorist organization (FETÖ) to a Turkish education foundation, according to a statement by the Maarif Foundation.
The FETÖ schools were transferred to the Maarif Foundation during a ceremony held in the capital Bamako, which was attended by Turkish and Malian officials.
Malian Education Minister Mohamed Ag Erlaf and Maarif Foundation Board Member Ambassador Dr. Hasan Yavuz signed the transfer agreement, which conveys the handing over of five separate compounds and 18 schools to the Maarif Foundation.
'Mali supports Turkey in combatting all forms of terrorism'
A letter from Turkish President Recep Tayyip Erdoğan was forwarded to Malian President Ibrahim Boubacar Keita, who praised the fraternal ties and friendship shared by Turkey and Mali, noting that "We will not allow any issue to damage our relations. Our stance on FETÖ is the same as Turkey's."
The Fetullah Terrorist Organization (FETÖ) and its U.S.-based leader Fetullah Gülen orchestrated the defeated coup of July 15, 2016, which left 250 people martyred and nearly 2,200 injured.
FETÖ is behind a long-running campaign to overthrow the state through the infiltration of Turkish institutions, particularly the military, police and judiciary.