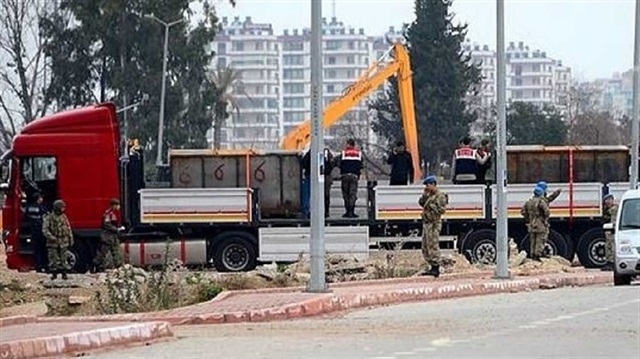 Istanbul Chief Public Prosecution Office prepared an indictment on Tuesday for 55 suspects, including "civilian imams" linked to the Fetullah Terrorist Organization (FETÖ), regarding Turkey's National Intelligence Organization (MİT) aid truck case.
Istanbul Chief Public Prosecutor İrfan Fidan stated that after the MİT trucks were stopped, the FETÖ terrorists called the US embassy and the Consulate General. He also added that they had asked the U.S. Consulate General regarding the content of the conversation.
Fidan stated that a witness, who was a senior member of the FETÖ terrorist organization, said that "The order to stop the MİT trucks, record the trucks and release the footage was given by the ringleader of the organization Fetullah Gülen from Pennsylvania."
Prosecutor Fidan said that the investigation of Enis Berberoğlu for leaking secret documents, while the MİT truck case was still underway, is still continuing.
MİT trucks transporting aid to Turkmens were intercepted by security forces. The supplies were seized and MİT personnel were handcuffed and detained. The operation is believed to be a FETÖ plot aimed at creating chaos by making a highly confidential matter public.