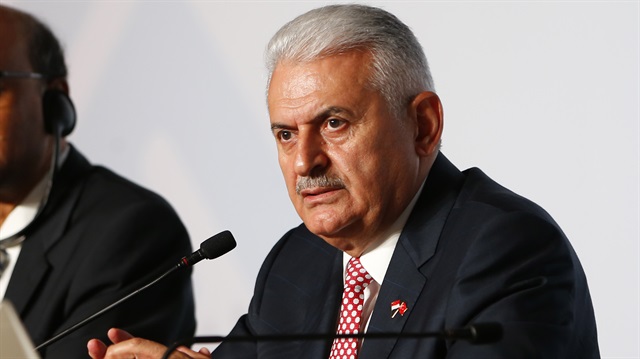 Turkish Prime Minister Binali Yıldırm has hailed the growing economic relations between Turkey and Singapore in a speech at the Singapore-Turkey Business Forum, during which he warned against the the "global" threat of the Fetullah Terrorist Organization (FETÖ).
Yıldırım pointed out that Turkey is conducting judicial reforms, in order to improve the quality of the judiciary, by carrying out all the necessary steps.
He also stated that Singaporean investors have a great duty as there are huge opportunities that need to be evaluated along with Turkish businessmen.
Yıldırım hailed the bilateral relations that have existed between Turkey and Singapore since the Ottoman era, which has continued into the present.
Economic relations and trade volume between Turkish and Singaporean firms continued to grow until it reached billions of dollars in 2014, after a strategic partnership was established between Singapore and Turkey that year, and bilateral relations took a new dimension when a free-trade agreement was signed during Prime Minister Lee Hsien Loong's visit to Turkey in the same year.
Yıldırım stressed that both countries can build on the progress achieved so far in a way that guarantees the prosperity of both Turkey and Singapore.
FETÖ is a global terror network
During his speech, Yıldırm also warned against the threat of the Fetullah Terrorist Organization (FETÖ), stressing that "its mission is not limited to Turkey's borders, and that "we're up against a global terror network."
In his first visit to Singapore as prime minister, Binali Yıldırım is focused on relations between the two countries and on the possibility for future economic cooperation.
Following his Singapore trip he is also scheduled to go on an official visit to Vietnam and is expected to return to Turkey on Thursday.