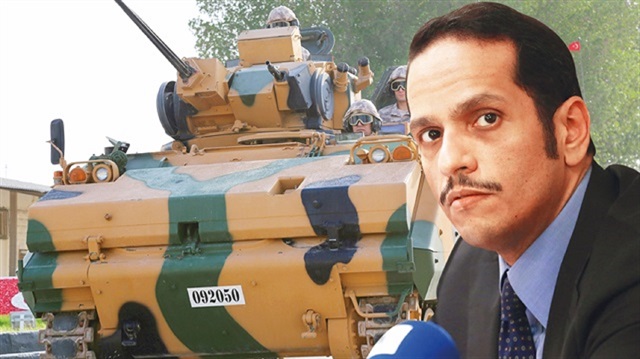 While the deadline for the 13-point list of demands sent by four Arab states to lift the embargo imposed on Qatar approaches, Qatar's foreign minister stated that they would not accept the demands, including shutting down a Turkish military base in Qatar. Paying an official visit on Saturday to Rome, Qatari Foreign Minister Sheikh Mohammad bin Abdul Rahman Al Thani said the list would be rejected, and stated that "This list of demands is meant to be rejected. We are not going to accept anything that infringes our sovereignty or anything that is imposed on Qatar."
Closing Turkish base 'out of the question'
Noting that they are open for dialogue under "appropriate conditions", Qatari foreign minister said they did not fear any possible military retaliation. He pointed out that international law "does not allow big countries to bully small countries," and, "No one has the right to issue a sovereign country an ultimatum." He added that the demand by the Arab states that "Qatar close the Turkish air base was out of the question." Underscoring that Qatar would not retreat from any agreement the country has already signed, "We really appreciate our relationship with Turkey," articulated the foreign minister. The Qatari minister also stated that Al Jazeera would not be closed.
Putin's call
Some possible steps the relevant Arab states may take after Qatar rejects the demands list have been discussed. Amongst possible scenarios mentioned in international press is that the blockade imposed to Qatar might be permanent in the event that they do not meet the demands. A journalist from the USA reported the United States carried out silent contacts aiming to move its aerial operations from Qatar to the United Arab Emirates. Qatar hosts the Al Udeid Air Base, which is USA's largest air base in the Middle East.
Moreover, Russian President Vladimir Putin called Qatari Emir Sheikh Tamim bin Hamad Al Thani, and addressed the bilateral relations aimed at enhancing common interests between the two close states, as well as the recent developments on the crisis between Qatar and some Arab states. In the phone call, Putin and Al Thani asserted the crisis must be solved through diplomacy and direct dialogue between all parties.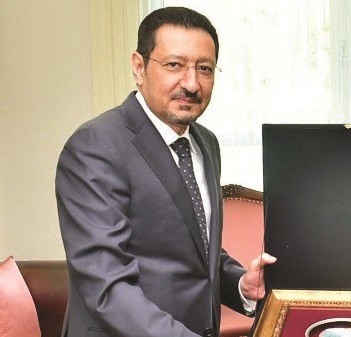 Crisis to be sorted out sooner or later
Saudi Arabia's envoy to Ankara, Walid Bin Abdul Karim El Khereiji claimed the disagreement between Qatar and his country had never been military but political, and Qatar's sovereignty had not at all been targeted. Asserting that the Gulf states cut ties with Qatar and that this was not a blockade, Khereiji went on to say, "Normally a blockade is subject to United Nations resolutions, yet severing relations is a sovereign right of each country to protect its national security. Look, there have been over hundreds of flights from Turkey to Doha in order to transport Turkish products to Qatar." Claiming that the Gulf states could solve the dispute with Qatar between themselves without the help of foreign countries, "We care about Qatar and its people, we belong to each other. Sooner or later, this crisis will be sorted out and our relations will get back on track," Khereiji added.