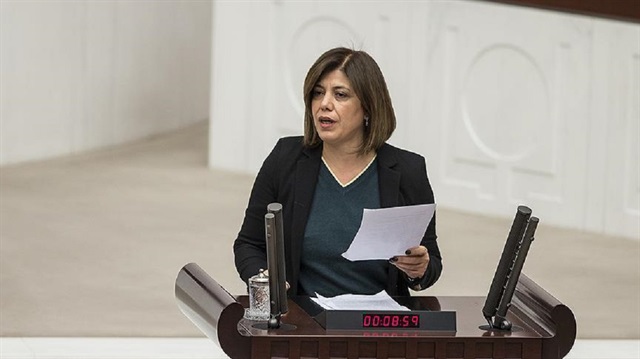 A court in southeastern Diyarbakır province released on Friday a female lawmaker of the opposition Peoples' Democratic Party (HDP) who was earlier remanded in custody on terrorism charges.
Meral Danis Beştaş, the party's deputy for southern Adana province, was remanded in custody for "being a member of an armed terrorist organization" in Diyarbakır in January this year.
Her arrest was part of a terror probe by Diyarbakır's Prosecutor's Office, which asked for her to be jailed for between eight and 23 years.
The 8th High Criminal Court in Diyarbakır released Bestas pending trial.
Thirteen HDP lawmakers were arrested last November, 10 of whom, including co-leaders Selahattin Demirtaş and Figen Yüksekdağ, remain in custody awaiting trial on terrorism-related charges.
The lawmakers are facing prosecution under anti-terrorism legislation after their parliamentary immunity was lifted.
The government has accused the HDP of being linked to the PKK, which is listed as a terrorist organization by Turkey, the U.S., and the EU.