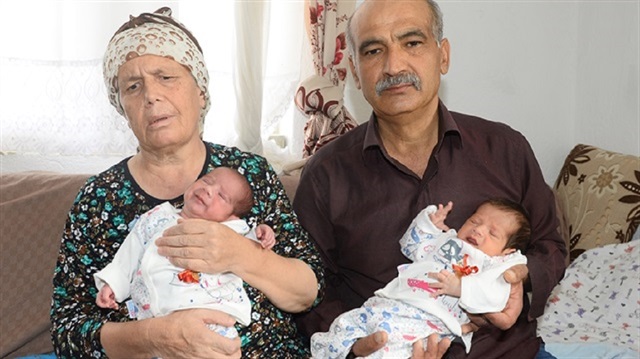 The 55-year-old Çınar couple in Turkey's Uşak province have become the parents of twins after losing their only child two years ago. The happy couple used in vitro fertilization.
They named one of the two boy babies after their son, Hüseyin, who drowned in the sea in Turkey's northern Rize. The Çınar couple said that their relatives supported them in their endeavor.
"We did in our elderly age what we could not do when we were young. It's tiring to have twins but we will overcome this. Our only aim now is to raise these babies. The mother could not produce breastmilk so we are bottle-feeding them. Of course, all of this can be costly, but we will overcome it," the couple said.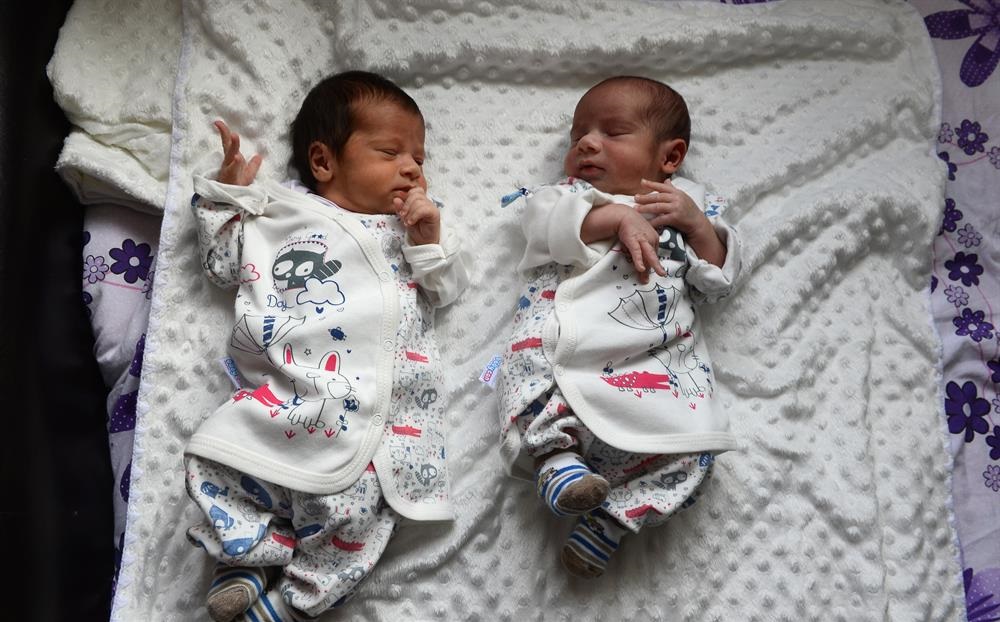 DIFFICULT PREGNANCY
Muazzez Çınar, the mother of the twins, said: "The pregnancy was difficult but the doctors were always supportive and gave us moral support. Our age is quite advanced, yet we have twin children. My only aim is to raise them as good people."
Ozan Gazel, the district governor, visited the family and brought them gifts. Gazel said that all the needs of the babies would be met.