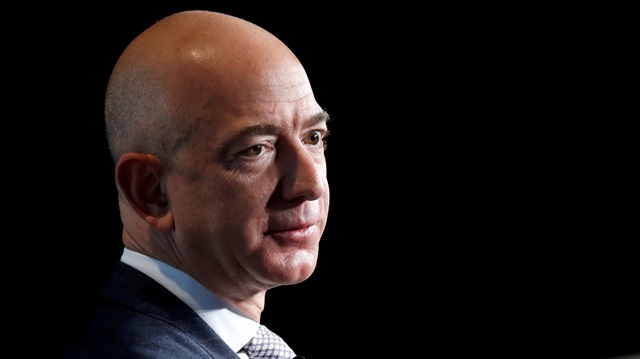 Amazon founder and CEO Jeff Bezos became the world's richest person Thursday, according to Forbes' World's Billionaires Real Time Ranking.
The 53-year-old billionaire's net worth reached $90.2 billion after Amazon's stock rose 1.6 percent early Thursday.
Bezos owned slightly more than 80 million shares, or around 17 percent, of Amazon as of Feb. 17, according to a Securities and Exchange Commission filing.
Microsoft co-founder Bill Gates dropped to second place with a net worth of $90 billion.
Gates, 61, topped Forbes' list of the world's billionaires for 18 of the past 23 years.
Spanish businessman Amancio Ortega is third with $83.1 billion, while American investor Warren Buffett ranks fourth with $74.4 billion, followed by Facebook co-founder and CEO Mark Zuckerberg at $72.3 billion.
Bezos founded Amazon in 1994 as an online bookstore but quickly diversified into other areas by selling DVDs, electronics and other consumer products to become the U.S.'s biggest retailer in market value. The company also produces consumer products and streams online media.
Amazon is the world's fourth biggest firm by market capitalization at around $512 billion.
It will release its second quarter earnings after the market close Thursday.
Experts believe Bezos could solidify his position as the world's richest person if earnings beat market expectations.