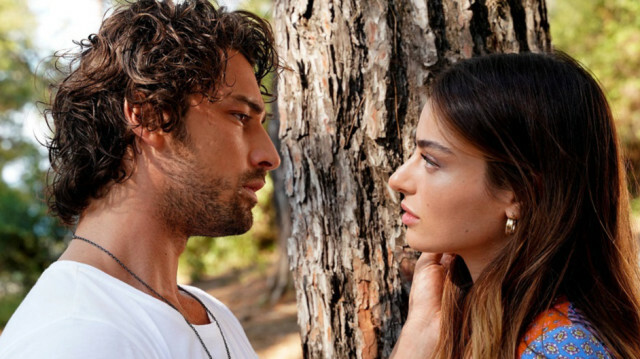 Summer is starting to sizzle and so are Turkey's hot new dizis (dramas). An "Island Tale" (Ada Masalı), starring 28-year-old Turkish beauty Ayça Ayşin Turan and the curly-haired Adonis Alp Navruz, made its debut in mid-June and has already stolen our hearts.
Filmed in Turkey's idyllic neighborhood of Sığacık surrounded by shimmering blue seas in the country's western İzmir province, where love burns wildly all season (for those who want to visit), our bright young things are destined to meet it seems.
All career-climbing Haziran, played by Turan, which translates into June in English, wants is to get a promotion and move to Tokyo, where she will be fenced in by skyscrapers, which is exactly how she likes it. But, in order to do that, she has to find a deal-breaker that will force the handsome but emotionally distant Poyraz to sell his land filled with olive trees, which Haziran's firm will then raze to the ground for their new holiday resort.
So, our heroine June travels to the Greek island of Alonnisos (but really filmed in Turkey) in the month of June to get what she needs, and then she'll be on her way.
However, turns out things are not as simple as it seems, and her life turns upside down when she realizes that the aloof young heartthrob is actually a decent guy with a green thumb who cares about the planet. The perfect package right?
Intertwined with family politics and a huge secret combined with the vertiginous influence of passion, this new show will enchant and bewitch you like no other.
2 yıl önce