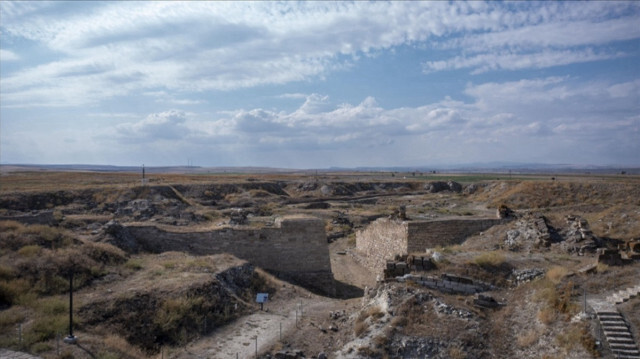 The ancient city of Gordion, the capital of the Phrygian civilization, located in Türkiye, has been added to the UNESCO World Heritage list, the Turkish culture and tourism minister said on Monday.
"We have a good news! We have registered our 20th asset to the UNESCO World Heritage List. Gordion Ancient City, one of the unique cultural assets of our Ankara, has become a 'World Heritage'," said Mehmet Nuri Ersoy on X, formerly known as Twitter.
Thanking those who contributed to the achievement, Ersoy said: "It is not over yet! We are waiting for another good news from UNESCO."
"With the good news we expect to receive from the wooden-supported mosques of Anatolia, we will hopefully increase our number on the World Heritage List. Congratulations," he added.
The decision was taken at the 45th UNESCO World Heritage Committee meeting held in Saudi Arabia's capital Riyadh.
Gordion is one of the most important historical centers in the ancient Near East, according to UNESCO's website. The ancient site lies around 90 kilometers (56 miles) southwest of Ankara at the intersection of the great empires to the east such as Assyrians, Babylonians, Hittites and the west Greeks and Romans.
The site "occupied a strategic position on nearly all trade routes that linked the Aegean and Mediterranean with the Near East," it added.
"Gordion's historical significance derives from its very long and complex sequence of occupation that spans nearly 4,500 years, from the Early Bronze Age (ca. 2,500 B.C.) to the Medieval period (ca. 1400 A.D.) and thereafter to the present day," the website said.
"The Phrygian kingdom was ruled by King Midas, whose wealth was expressed by the stories of his Golden Touch, and long after the demise of his kingdom, the Phrygian citadel became closely associated with the triumphs of Alexander the Great in the late fourth century B.C." it added.
7 gün önce