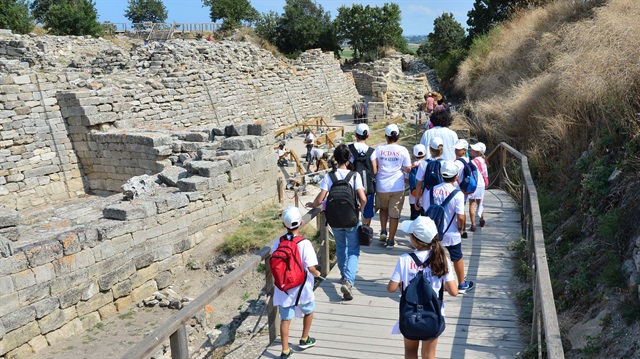 Visually impaired visitors from 20 countries will meet in the ancient ruins of Troy in northwestern Turkey's Canakkale province between Aug. 13 and 18.
Turhan Icli, head of the Turkish Confederation of the Blind, told reporters in the capital Ankara on Friday that visually impaired people would attend the ancient Greek poet "Homer Readings" event.
The event coincides with the 20th anniversary of the inclusion of Archaeological Site of Troy to the UNESCO World Heritage list.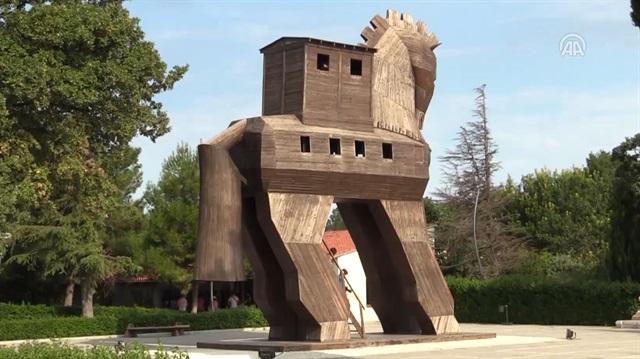 Icli said about 125 foreign visitors would attend the event.
"The program will start on Aug. 14. Visually impaired people from each country will read a passage from the Iliad in their own language. These will be translated into English and Turkish simultaneously," he added.
Icli did not provide details on the visiting countries.
He added a panel discussion would be held on Aug. 15 at the 18 Mart Canakkale University, where speakers from Turkey, Japan, the U.S. and New Zealand will also attend.
"During the panel discussion, the situation of blind people in Turkey and in the world will be evaluated," Icli said.
Boasting 4,000 years of history, Troy, located on the mounds of Hisarlik overlooking the Turkish Aegean coastal plain, is one of the most famous archeological sites in the world. Troy has been immortalized by the ancient Greek poet Homer in his mythical epics The Iliad and The Odyssey.
The city was long thought to be purely mythical until the groundbreaking work of Heinrich Schliemann, a German amateur archeologist who began uncovering the site in the 1870s.