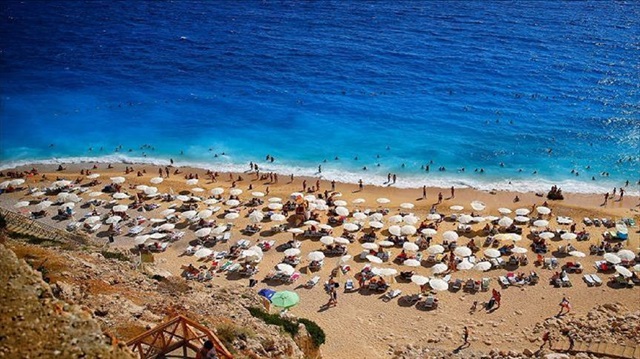 The number of British tourists visiting Turkey's southern Antalya province will increase next year, British ambassador in Ankara said on Monday.
"British tourists like Antalya. 2016 was a difficult year for Turkey in terms of tourism. However, I always think that Turkey is a strong and amazing country," Moore said during a meeting with Antalya Governor Munir Karaloglu.
Citing British tour companies' data, he said that British tourists are returning to Turkey.
Karaloğlu, for his part, said a sharp increase in the number of British tourists is expected in 2018.
"This is of course according to the tour operators' reservation data," Karaloğlu said, and thanked Moore for his support.
"If British ambassador is having his holiday in Antalya, all British citizens can come without any concern," he added.