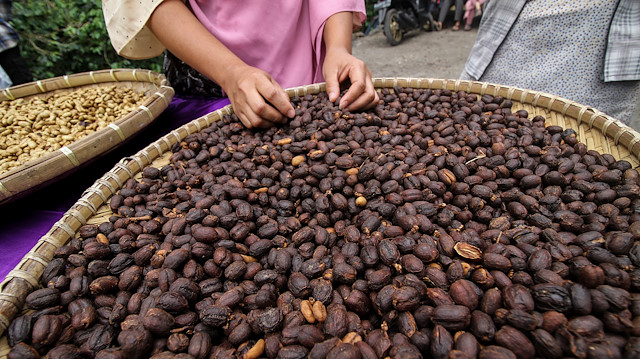 Columbia has proposed setting up of a grouping of coffee producing nations, on the lines of petroleum exporting countries, to influence markets to fetch good prices.
At the second Global Coffee Producers Forum in the city of Campinas in southeast of Brazil, Director of Columbia's Coffee Federation, Eugenio Velez, asked coffee producing nations to unite and decide market prices.
"We need action, because the problem is clear. There are 25 million coffee producers that can barely cover their production costs," he said.
He also recommended to impose supply limitations like the OPEC does on petroleum products, in a bid to increase coffee prices in the world market. The Forum held that the coffee prices have reached to lowest levels in over a decade.
Participants from Latin and Central America, Asia, Africa and Asia, said they were unable to recover production costs.
Organizers of the Forum said they will take the proposal to presidents of producing countries.
The Colombian proposal, however, may hit legal road block, as the EU and the Mercosur – the South American trade bloc – are committed to a free trade agreement (FTA).
The EU recently inked a historic FTA with the four founding members of Mercosur -- Argentina, Brazil, Paraguay, and Uruguay -- as part of a biregional association trade deal.
The parties agreed on a comprehensive trade agreement, covering issues such as tariffs, rules of origin, technical barriers to trade and intellectual property among others.