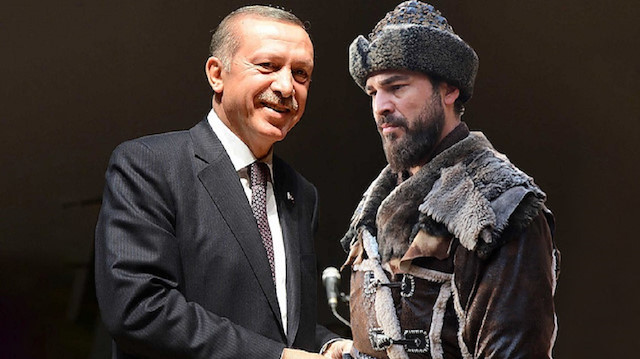 Wildly popular TRT series Resurrection: Ertuğrul is to thank for renewed interest in Ottoman and Turkish history across the globe, President Recep Tayyip Erdoğan said on Wednesday as he praised the early Ottoman-era drama that has captivated audiences all over the world.
"Wherever I go during my travels, everyone wants to discuss Resurrection with me and tell me how everyone in those countries watches [this series]," Erdoğan told a symposium on archives and historical research in the capital Ankara, noting that the series singlehandedly ignited interest in Ottoman history around the world.
The show is a historical drama about Ertuğrul Gazi, the founder of the Ottoman State, and is the most popular series to air on Turkish Radio and Television Corporation (TRT).
Turkey is one of the top five series-exporting countries in the world, enthralling audiences from Latin America to Central Asia.
Dozens of Turkish series are being followed by more than 500 million viewers in over 150 countries, according to Turkey's Culture Ministry.
Resurrection: Ertuğrul has attracted particular acclaim with viewers from over 70 countries.