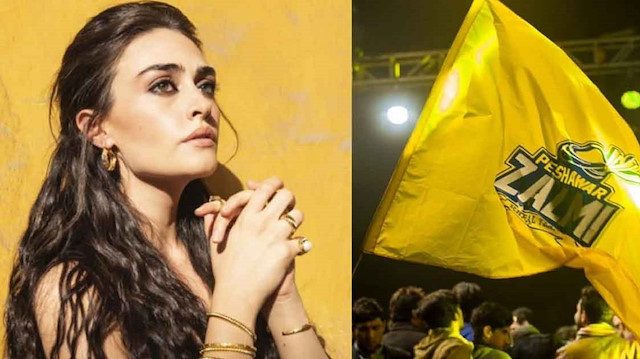 Bombshell actress Esra Bilgiç, star of the hit Turkish series Resurrection: Ertuğrul, is said to be close to announcing she will become a brand ambassador for one of Pakistan's biggest cricket teams.
In a cryptic tweet, Bilgiç, who plays Halime Hatun, told her fans that she will be sharing some"good news" with them soon, tagging both Pakistan Super League (PSL) franchise Peshawar Zalmi and its chairman Javad Afridi in the post.
No details have yet emerged of the lucrative deal between Bilgiç and Peshawar Zalmi that would see the famous Turkish actress join a string of fellow celebrities who became brand faces of the Pakistani giant.
For the time being, Bilgiç looks to be in good company as news broke out last week that a similar deal has been offered to her on-screen husband Engin Altan Düzyatan who plays the titular character of Ertuğrul on the smash hit series.
Bilgiç had previously expressed her desire to collaborate with several of Pakistan's most-loved brands.
Turkish television series Resurrection: Ertugrul has become a major hit in Pakistan since the national broadcaster PTV began airing Urdu-dubbed episodes of the show in April.
The series has also inspired Pakistan to erect statues of Ertugrul Ghazi in a residential area of Lahore.
Ertugrul Gazi surged to fame in Pakistan when Prime Minister Imran Khan endorsed the series and said watching it would promote "Islamic history and ethics" among the country's youth.
More than 58 million people watched the first episode on PTV's YouTube channel in two months and the entire show has had more than 250 million views in Pakistan.