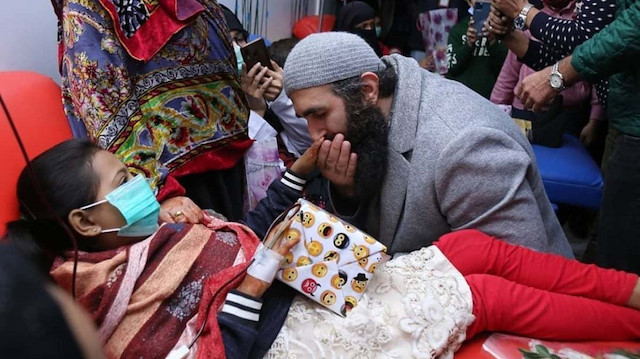 Turkish actors and actresses of the globally renowned Turkish historical drama Resurrection: Ertugrul are continuing to conquer the hearts of the people in Pakistan.
Now, in an extraordinary gesture, Celal Al, who plays commander Abdurrahman Alp Ghazi, during his trip to the country, donated blood to a children's hospital in Karachi, putting smiles on everyone's faces.
His blood will be used to treat kids diagnosed with thalassemia, an inherent disorder that causes the body to produce less hemoglobin than usual.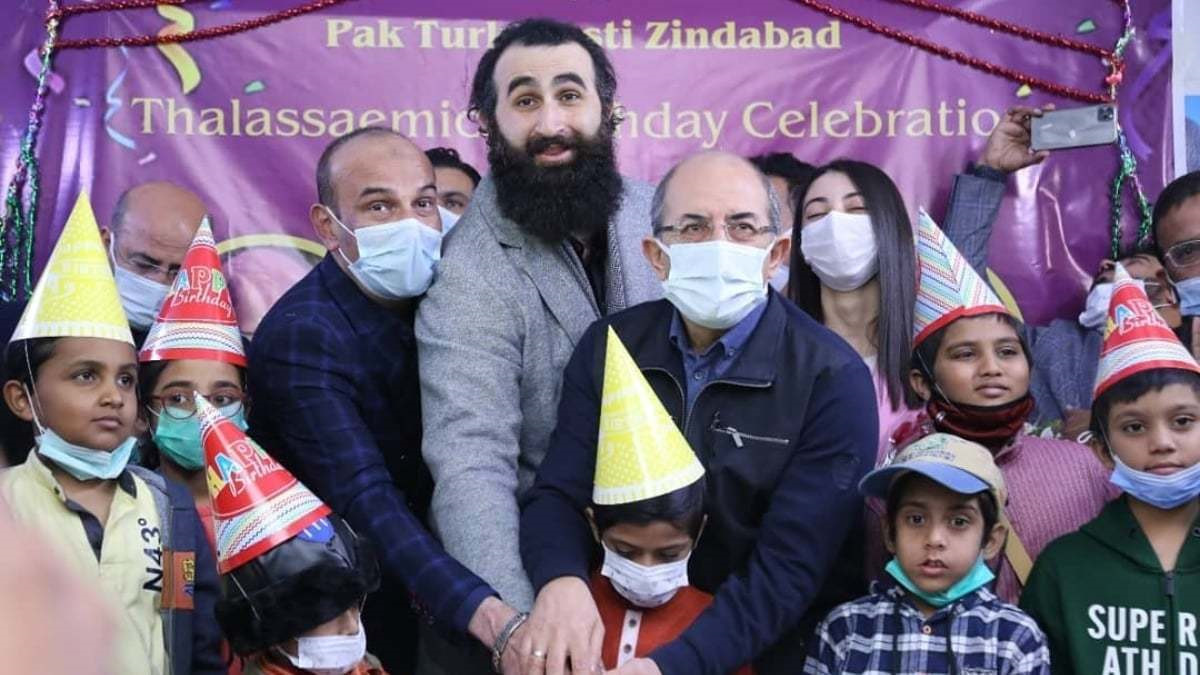 The star, who has returned to Turkey, posted a photo on Instagram, with a long caption relaying his love for Pakistan and its people: "I have lived the most special moment of my life. I wanted to encourage blood donation to support these children who have very big hearts."
He made a call, encouraging others to also donate blood, and pointing that through his donation, he is now blood brothers with the people of Pakistan.
"If my Pakistani brothers accept my blood which I give, Inshallah this can make us blood brothers. I want to call out to all my brothers from here, please let us give blood donation. Blood donation is very important for thalassemia and other diseases. We can save a life through this way," he wrote.
"Turkish blood is being donated for Pakistani children; this will further strengthen the bond between the two nations," BMT Surgeon and Secretary General for the Omair-Sana Foundation (OSF) Dr Saqib Ansari said, according to DAWN news.
Often described as the Turkish Game of Thrones, the series depicts 13th century Anatolia and tells the story before the establishment of the Ottoman Empire. It illustrates the struggle of Ertugrul Gazi, father of the empire's first leader against a plethora of adversaries from the Knights Templar to Mongol invaders.
In 2013, Pakistani TV channels screened 11 Turkish-made TV series and two movies, with 34,000 tourists visiting Turkey that year. The number jumped to 113,000 in 2018 and is estimated to exceed 120,000 by the end of 2020.
The Turkish television series Resurrection: Ertugrul has passed 10 million subscribers on its Urdu YouTube channel, the TRT World news channel's director of digital strategy and content said in November 2020.
"We've passed 10 million subscribers on our Urdu Ertugrul channel on @YouTube - Thanks to all the fans around the world and to everyone who has contributed to the success. We're just getting started," Riyaad Minty said on Twitter.
PTV dubbed the series in Urdu after Prime Minister Imran Khan visited Turkey in 2019 and was informed about the importance of the series.