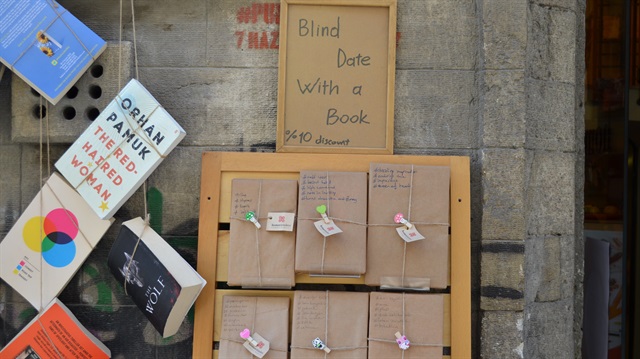 A bookstore in Istanbul's Beyoğlu district is offering readers a blind date with a book.
Its Blind Date with a Book project covers books in brown paper packaging, giving readers a few hints about its content through keywords written on the package.
"So when people are buying one of these books, they make their decision through the keywords written on the package.They do not see the cover or the description written on the back cover of the book," Unal Savas, the bookstore's manager told Anadolu Agency.
Savas said these "surprise books" had garnered a lot of interest from young readers.
The idea is to make book shopping fun, he added.
The project initially began at Elizabeth's Bookshops in Australia, and then spread to the U.K. and U.S.