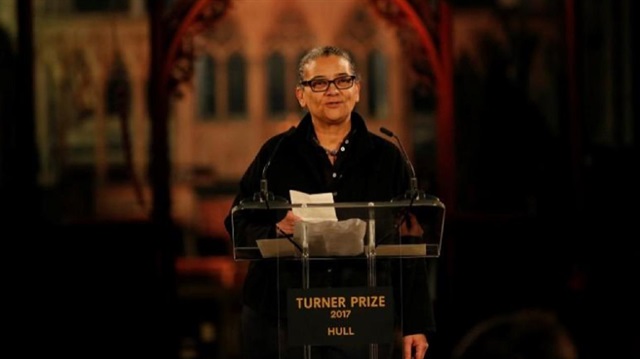 Zanzibar-born artist Lubaina Himid became the oldest Turner Prize winner Tuesday after an age restriction was lifted.
Himid, 63, a professor of contemporary art at the University of Central Lancashire, is known for her theatrical, witty and challenging artworks that address colonial history, racism and institutional invisibility.
She was one of the earliest artists involved in the Black Art movement in the 1980s.
Himid is also the first black artist to win the Turner Prize.
"A large part of the reason we decided to lift the age limit [of 50] was an increasing sense that a lot of what is really important in art now is being done by older artists," said Alex Farquharson, the director of Tate Britain and chairman of the judging panel.
"The three shows for which Lubaina won demonstrate the vitality of her current work as well as revealing to a larger audience in a more mainstream context the importance of her work historically," Farquharson said.
"That wouldn't mean very much if these works didn't have resonance today, but they do. Look at her theme of racism in society. At a time of such divisiveness, it speaks volumes."
Himid was presented the £25,000 ($33,592) prize by DJ, producer and artist Goldie in a televised ceremony held in Hull Minster church in the northeastern English city of Hull.
The Turner Prize is one of the world's most famous contemporary art prizes.