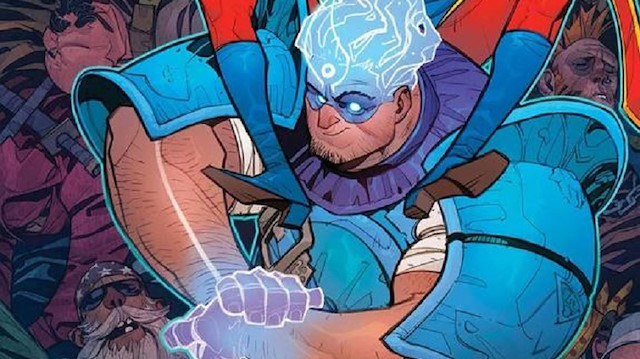 Meet Amulet, Marvel's newest Muslim superhero
A new Muslim character is slated to join Marvel's universe of comic books, adding yet another diverse personality to its long list of superheroes.
The new superhero donning a bright blue look will be introduced in the latest edition of "Magnificent Ms. Marvel #13."
"Amulet," described as fun and mysterious by his creator Saladin Ahmed, is an Arab-American superhero hailing from Dearborn, Michigan.
He gets his powers from a "bazar" amulet, a Middle Eastern symbol thought to protect wearers from the evil eye.
Detroit-born Ahmed, who has Lebanese roots, and Jordanian-American illustrator Sara Alfageeh jointly created the new character.
"We tend to associate sharp corners and edges with evil, and rounded designs and circles with good," Alfageeh said.
"The blue and white color palette and the circular design were pulled from the Nazar, a symbol that pops up all over the Middle East that protects the wearer from the evil eye -- the harmful intentions of others. A bit of a historical, supernatural touch," he added.
Amulet is set to make his official Marvel debut in March 2020.
Kamala Khan (Ms Marvel) became Marvel's first ever Muslim superhero to headline her own comic book when the comic authored by G Willow Wilson debuted in 2014.
3 years ago