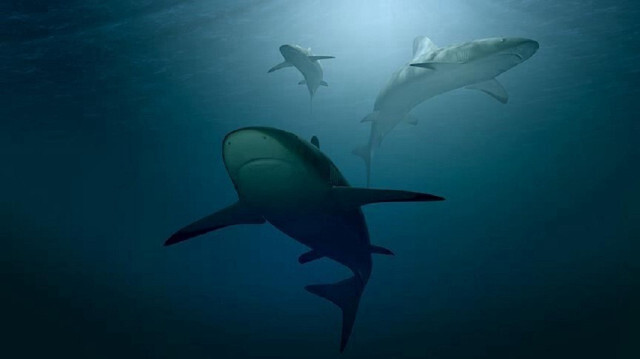 More than half of the sharks and rays in the Mediterranean are at risk of extinction due to the growing threat of fishing pressure, the climate crisis and pollution, according to a study by the Cavanilles Institute of the University of Valencia.
Sharks and rays, which play a fundamental role in the regulation of marine ecosystems since they control the populations of their prey, are "very vulnerable" to human activities due to their slow growth, late maturity and few offspring, Spanish news agency EFE said Monday, citing the report.
The risk of extinction endangers the functioning of marine ecosystems, according to the report.
Although sharks and rays are not the targets of Mediterranean fisheries, they are caught incidentally, it said, adding that better management of their populations is necessary to ensure their subsistence.
"Understanding how the community changes with climatic and environmental conditions allows us to better predict the possible impacts of climate change and habitat destruction in order to establish priorities for its conservation," highlighted the first author of the article, David Ruiz-Garcia.
According to the report, the fishing effort also plays a key role in the modification of the shark community, especially in the areas with the highest frequency of fishing.
"These species appear to be able to withstand the effects of human activities, thanks to their rapid and prolific reproduction. Now we are heading towards an ecosystem that is less diverse, simpler, less productive and less capable of assuming the changes that may occur in the future due to global change," Ruiz-Garcia added.
"It is essential that the sector be able to adequately identify the protected elasmobranch species, as well as to correctly handle these specimens when they are on board to try to ensure their survival after capture," he said.
2 ay önce